The loss of a baby is a tragedy. No one can feel this pain but the one who is going through this loss. Sending a sympathy card with sympathy flowers or gifts can bring peace to grieving parents. It will give them a sense of support from their loved ones.
Loss of a baby quotes
Choosing the right words to write on a sympathy card is always challenging. Here we have gathered some heartfelt loss of a baby quotes that will assist you in this regard.
"Even the smallest foot leaves an imprint on this temporary world."
"It's sad to witness a life lasting for a moment. But it is happy to witness the moments lasting forever."
"You are not in my hands but will always be in my heart."
"You lose a part of your heart and soul when a life you once carried in you is gone."
"A little one lived very little of his life on this planet. As if a soul came with the breaking dawn and went away with the sunset."
"Your child was in your arms a short while. But you will hold him in your heart forever."
"Perhaps the stars in the sky are not stars in actuality. They are the openings that let our distant loved ones shine down to let us know they are in a better place."
"He did not grow up, and he had to leave. However, even the flowers that don't fully blossom contribute to the beauty of this world."
"A life does not need long to leave an impact and be meaningful."
"The pain of a grieving mother is timeless like her love."
"Sometimes the most room in your heart is filled by the smallest things."
"Once a mom is always a mom. Our separation is a fact, but this too is a fact that you introduced me to the beauty of motherhood."
"You are lucky if you had something you were sad to say goodbye to."
"People say it is painful to remember your little angel. I say my little angel is too precious to forget."
"When a baby is born, a mother protects his child. When a baby dies, a mother protects his memories."
"I feel as if I died with you. The only difference is that people buried you and forgot to bury me."
"Our children, alive or not, change our lives."
"My baby is the one who divided my life into before and after. Before you, my life was complete. After you, there is a vacuum that will never be filled."
"Your absence took me to a dark place where there is no way out. You were my sunshine, and my sunshine left me too soon, leaving only the heartbreak behind."
"You were born with wings. You were ready to fly, but my heart was not ready to see you leaving. But you left."
"A part of my heart is shattered so badly that it will never find peace."
"I have wiped the tears, but what can I do with my heart? I can remove the stains and signs of grieving from my face, but they will always stay on my heart."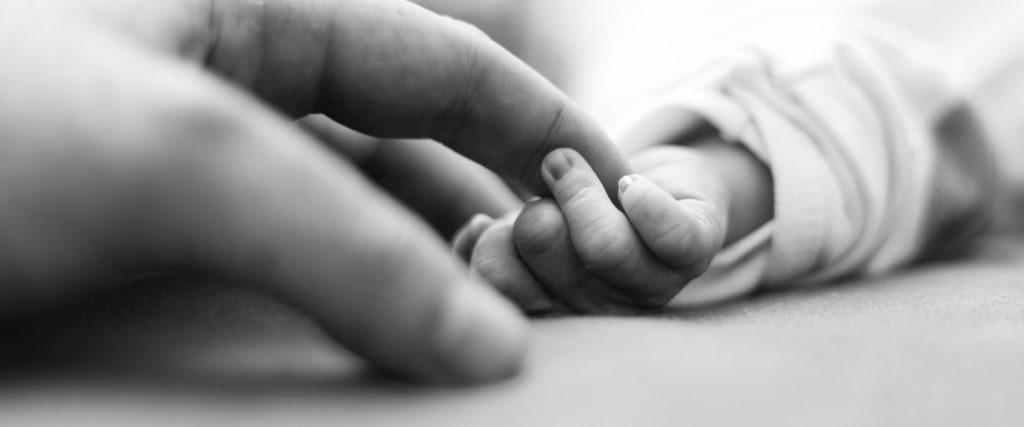 Grieving quotes on the loss of a baby
Here are some quotes that will touch the hearts of those grieving the loss of their baby.
"Grieving is a broken process. You fall, and you rise again to fall with more pain. You look pretty fine from the outside, but your every breath hurts you from the inside."
"Grief is a heavy price you pay for loving someone unconditionally."
"Grief is a deep ocean, and you need to learn how to swim in it. Sometimes the water in this ocean will be calm, but at times, the waves will be flowing."
"Grief is a love you want to give someone, but you can't give. Because that "someone" left you too soon."
"Grief takes the place that was once taken by love."
Sympathy messages for the loss of a baby
Your loved ones need your sympathy in their grieving period. Here are some sympathy messages for the loss of a baby.
My prayers and condolences are with you. Losing a baby means losing a piece of yourself. May your heart find comfort and peace.
Your baby left, but his memories stayed. They will stay with you forever, and you will surely find peace in those comforting memories.
My words can do nothing to heal the heartache you are experiencing. But my prayers will comfort your heart one day.
Losing your baby is very painful. Rainy days will seem never-ending to you these days, and you won't be able to see the rainbow. But one day, you will learn to live with the eternal memories of your little angel. Sending you my sympathies!
Your baby is not gone. He has now shaped himself in a breeze that will touch your face, a twinkle in the stars, and a burst of sunshine that will heal your broken heart. May you continue feeling his presence to comfort your grieving heart!
The baby is gone, but the love he planted in your heart is still shining. May this shine bring peace to you!
Your baby's spirit will live in your heart forever. With every beat, your heart will say, "I remember you." It's painful, but it's fate. Sending my prayers your way!
The memory of your missing piece will bring you peace. Accept my sincerest condolences!
Healing is a continuous process that has no time limit. Take your time to heal, and remember, my prayers and sympathies are always with you.
Conclusion
Losing a baby is severe pain. Never leave your loved ones alone in this painful and tragic time because they need your love and support. Take care of the parents mourning the loss of their baby. Even if you can't visit them, send your condolences vis sympathy card and a sympathy gift like fresh flowers, a home-cooked meal, or anything else. You can consider getnamenecklace to find a comforting sympathy gift for your loved ones.