When your heart has fallen head over heels in love with someone, you seem to think about that one person every second of your life. And to express such true emotions, you can share these quotes that speak your love language beautifully.
You are the last thought in my mind before I drift off to sleep and the first thought when I wake up each morning. – Unknown
Lots of people want to ride with you in the limo, but what you want is someone who will take the bus with you when the limo breaks down. –Oprah Winfrey
Thinking of you keeps me awake. Dreaming of you keeps me asleep. Being with you keeps me alive. – Inconnu
Grow old along with me! The best is yet to be. – Robert Browning
I fell in love right the first moment I saw you. My love for you will never fade away. I love you for everything you are! –Unknown
To me, you are magical. – Renée Ahdieh
You know it's love when all you want is that person to be happy, even if you're not part of their happiness. – Julia Robert
The best thing to hold onto in life is each other. – Audrey Hepburn
I am who I am because of you. You are every reason, every hope, and every dream I've ever had. – Nicholas Sparks
Love does not consist of gazing at each other but of looking together in the same direction. – Antoine de Saint-Exupéry
I'm here. I love you. I don't care if you need to stay up crying all night long, I will stay with you. There's nothing you can ever do to lose my love. I will protect you until you die, and I will still protect you after your death. I am stronger than depression, I am braver than loneliness, and nothing will ever exhaust me. – Elizabeth Gilbert
Take my hand, take my whole life too. For I can't help falling in love with you.
– Elvis Presley
When the evening shadows and the stars appear. And there is no one there to dry your tears. Oh, I hold you for a million years. To make you feel my love. – Adele
I saw that you were perfect, and so I loved you. Then I saw that you were not perfect and loved you even more. – Angelita Lim
Romance is thinking about your significant other when you are supposed to be thinking about something else. – Nicholas Sparks.
To lose balance sometimes for love is part of living a balanced life.
– Elizabeth Gilbert
You know you're in love when you can't fall asleep because reality is finally better than your dreams. – Dr. Seuss
Life is short. Kiss slowly, laugh insanely, love truly and forgive quickly.
– Paulo Coelho
The real lover is the man who can thrill you by kissing your forehead or smiling into your eyes, or just staring into space. – Marilyn Monroe
And when we find someone whose weirdness is compatible with ours, we join up with them and fall into mutually satisfying weirdness—and call it love—true love.
– Robert Fulghum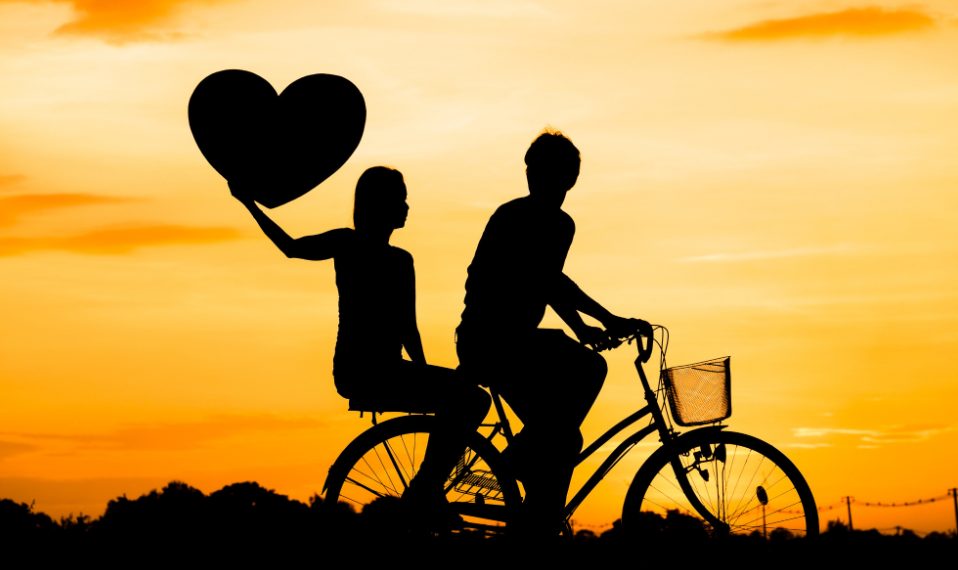 My love for her is beyond any love I have ever heard described. It is a love that is beyond love; a soul connection in which no seam is visible. – Steve Maraboli
You're in my bones and my blood and my heart. I'd have to tear myself open to let you go. – Cassandra Clare
Love cannot be forced, love cannot be coaxed and teased. It comes out of heaven, unasked and unsought. – Pearl S.Buck
You don't love someone because of their looks or their clothes or their car. You love them because they sing a song only your heart can understand. – Oscar Wilde
Lovers don't finally meet somewhere. They are with each other all along. – Rumi
The meeting of two people is like the contact of two chemical substances: if there is any reaction, both are transformed. – Carl Gustav Jung
When I hold you in my arms, I feel like I am holding the whole world. – Willa Cather
I know I've spent each life before this one searching for you. Not someone like you but you, for your soul and mine must always come together. – Nicholas Sparks
Love is finding someone you can talk to late into the night. – James Patterson
When the mind falls in love, it's temporary. When the heart falls in love, it lasts a lifetime. When the soul falls in love, it's eternal. – Unknown
That's when you know you love someone.. when you can't experience anything without wishing the other person was there to see it, too. -Kaui Hemmings
At the touch of love everyone becomes a poet. – Plato
Love takes off masks that we fear we cannot live without and know we cannot live within. – James Baldwin
I love you and that's the beginning and end of everything. – F. Scott Fitzgerald
My six-word love story: I can't imagine life without you. – Unknown
All, everything that I understand, I only understand because I love. – Leo Tolstoy
And remember, as it was written, to love another person is to see the face of God.
-Les Miserables
The heart wants what it wants. There's no logic to these things. You meet someone and you fall in love and that's that. – Woody Allen
It feels like the world is going to explode when I kiss you. – Alex Light
Soul meets soul on lovers' lips. – Percy Bysshe Shelley
I wanna be the reason behind your smile because surely you are the reason behind mine. – unknown
True love stories never have endings. – Richard Bach
Love never dies a natural death – Anais Nin
My heart is a burning hole in my chest, and every time you speak to me, it keeps sinking. My heart flutters like a rising phoenix – Karen Quan.
True love is selfless. It is prepared to sacrifice. – Sadhu Vaswani
Final Thoughts
Express true love with these quotes and pair them with customized gifts that we have at Getnamenecklace. The high-quality largest collection of gifts for you to choose from.