If you're a parent with a kid who's about to start middle school or is graduating this year, you're probably feeling super nervous about the transition, but there are plenty of things you can do to help your child get through it, and you don't need to spend all your money in order to buy them.
You can find plenty of middle school gift ideas for kids online, and we've put together a list of some of our favorites!
Let's begin.
For football lovers
Football is a great game that's easy to get into, but it takes dedication and commitment to really succeed at it. If your middle school kid is a football fan and wants to show team spirit, get a personalized sports number necklace for him!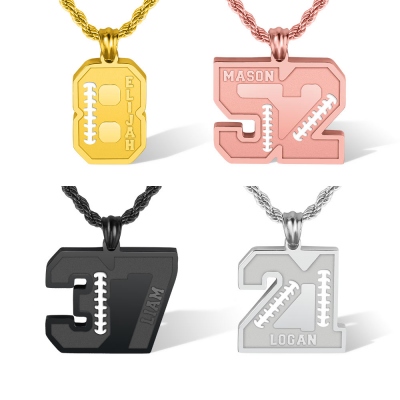 This is a great gift for him if he loves watching football matches. It's also a great gift for any sports fan who loves their team, whether they're watching the game at home or at the stadium.
You can personalize the necklace with the name of your favorite team or player—or even add an image of their jersey number! It's so easy to order online and it comes in an adorable box that you can keep as a keepsake forever. He'll love wearing this necklace every day!
A Money bank
At Getnamenecklace, we know that a beautiful money box can add just the right touch of class to your middle school kid's hobbies—and that's why we're so excited about our new Personalized Wooden Name Money Box.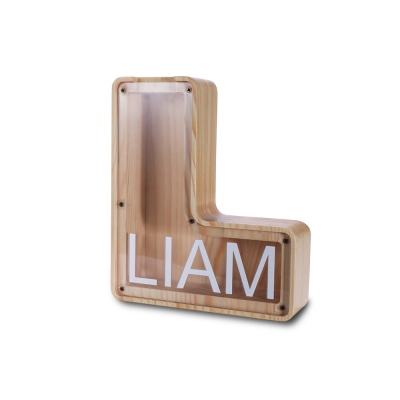 These beautiful money boxes are made from real wood and come in a range of sizes, shapes and finishes. Each one is unique and can be personalized with up to five characters on the front and back!
This gorgeous piece of furniture will be a treasured addition to any home with a space where you want to display your cash and valuables. The name engraving on this personalized wooden money box is guaranteed to bring a smile to the face of whoever receives it!
A unicorn fantasy
Do you know what's better than a unicorn? A personalized unicorn necklace.
When you're looking for a middle school gift for your daughter, there are a lot of options out there, but one that stands out from the pack is this personalized name necklace. It's sure to be a hit with any girl who loves unicorns!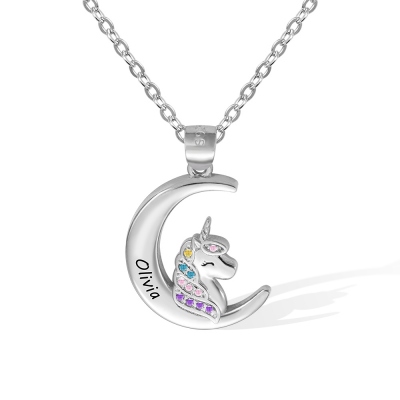 The best part about giving her a personalized necklace is that you can customize it with her name and initials, so it's truly special to her.
While you can buy a pre-made necklace from a store, there are tons of ways you can make this gift yourself. You don't have to be an expert at jewelry-making; all you need is some time and patience!
A set of bag tags
Hey there! We're so excited to share our new product with you: Personalized Glitter Bag Tags for Backpacks.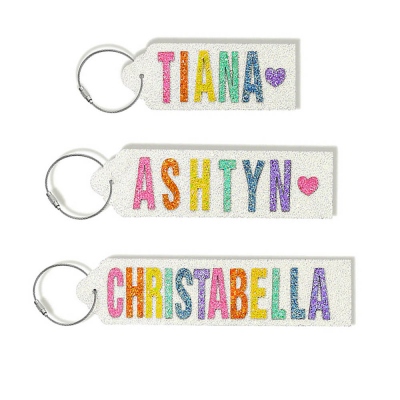 These tags are perfect for sending your favorite students home in style, or giving them a little extra sparkle at the end of the day. They're also great for sending home gifts to your fellow teachers!
We know that middle school kids love their backpacks—especially when they're personalized with their own logo! That's why we created these tags.
Think about it: You've got a whole year of your children's backpacks ahead of you, and now you can add some exciting flair to each one. When you send your kids school in style with these tags, they'll feel like they're getting an extra special gift from you—and that's something everyone wants.
Light up the nights
Looking for a unique middle school gift for your kid? Get your little one's room ready for bed with a personalized dinosaur unicorn space night light. This adorable space-themed night light has a starry, galaxy-like design and is perfect for any kid who loves to imagine the stars as unicorns!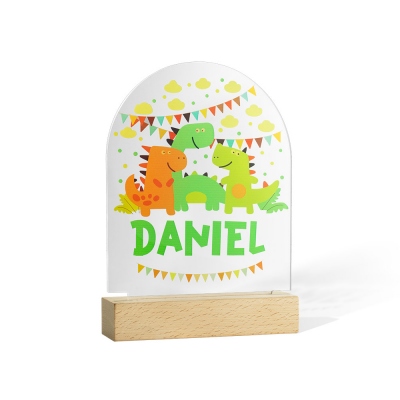 The light comes in a variety of colors so you can choose the one that matches your child's room or accent color. The nightlight can be controlled by an app on your smartphone, which lets you set the brightness, turn it off completely or dim it down to just a soft glow.
The nightlight also comes with an attachment for your own smartphone or tablet so you can control the brightness of the light from anywhere in your home. This means that there are no wires or cords required—just pick up your phone and go!
Track the growth
Name growth charts are a great way to track a child's progress and have the potential of being a perfect middle school gift. They can be customized to show a variety of different data points, including height, weight, and growth rate.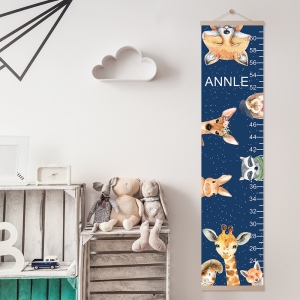 You can set up your own chart with the information you want to track—making your middle school child track whole growth progress! It's customizable! You can change the colors and fonts of the blocks, which makes it super fun for me and my daughter to play together.
It's a great way to show kids how they've grown since birth. These charts are printed on high-quality paper and laminated for durability. They come in different sizes so you can choose the right size for your needs. You can also choose between square, rectangular, and round shapes.
Takeaway:
So there you have it! We hope our 7 incredible gift ideas will help you find what you're looking for in a graduation present that's perfect for your middle school child.
Whether you're looking for a thoughtful graduation gift or just trying to find something special for your child's final day of school, we have some incredible ideas for you. These 7 gifts are all available on GetNameNecklace, an online retailer that has the best selection of accessories and gifts. These items are 100% customizable, so you can create the perfect graduation gift for every middle school student in your family.
If there is one thing we can say about these items, it's that they will last a lifetime—and even beyond! You'll be able to pass down your memories and traditions from generation to generation with these beautiful pieces.