Everyone deserves to feel happy and content with their life. With our collection of happiness quotes, you can enhance these feelings of satisfaction and joy. So, feel positive and smile just a little more.
Quotes About Happiness
Everyone defines happiness in their way. These quotes help us understand the true definition of happiness.
There is only one happiness in this life, to love and be loved.
– George Sand
The best way to pay for a lovely moment is to enjoy it.
– Richard Bach
True happiness is enjoying the present without anxious dependence upon the future.
– Lucius Annaeus Seneca
Happiness often sneaks in through a door you didn't know you left open.
– John Barrymore
Happiness isn't something you experience; it's something you remember.
– Oscar Levant
Happiness can exist only in acceptance. – George Orwell
Happiness is when what you think, what you say, and what you do are in harmony.
– Mahatama Gandhi
Short Happiness Quotes
Happiness is an emotion that everyone feels differently. These short happiness quotes can sure put a smile on your face.
Success is getting what you want, and happiness is wanting what you get.
– W.P. Kinsella, Shoeless Joe
It is not how much we have but how much we enjoy that makes happiness.
– Charles Spurgeon
The happiness of your life depends upon the quality of your thoughts: therefore, guard accordingly, and take care that you entertain no notions unsuitable to virtue and reasonable nature. – Marcus Aurelius
Happiness is dependent on self-discipline. We are the biggest obstacles to our own happiness. It is much easier to battle with society and with others than to fight our own nature. – Dennis Prager
Happiness is like those palaces in fairy tales whose gates are guarded by dragons: we must fight in order to conquer it. – Alexandre Dumas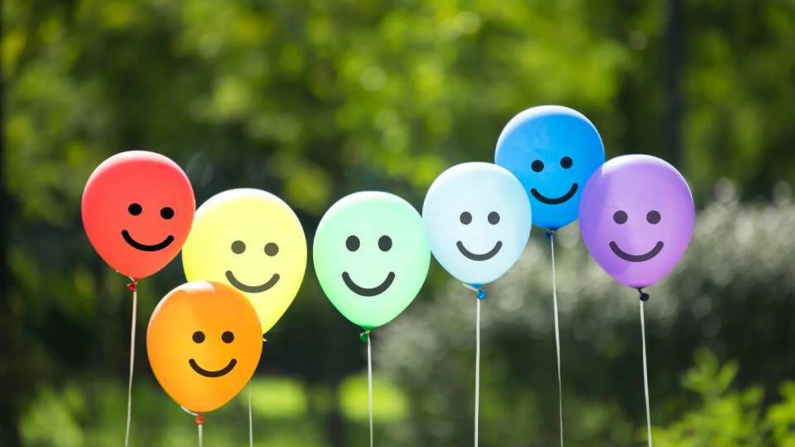 The Pursuit of Happiness
Everybody has the right to be happy and live freely. However, one's happiness should not come at the price of someone's harm.
The Constitution only guarantees you the right to pursue happiness. You have to catch it yourself. – Benjamin Franklin
It takes great wit and interest, and energy to be happy. The pursuit of happiness is a great activity. One must be open and alive. It is the greatest feat man has to accomplish.
–Robert Herrick
If you so choose, even unexpected setbacks can bring new and positive possibilities. If you choose, you can find value and fulfillment in every circumstance.
–Ralph Marston
Very little is needed to make a happy life. It is all within YOURSELF in your way of thinking. – Marcus Aurelius
Our greatest happiness does not depend on the condition of life in which chance has placed us but is always the result of a good conscience, good health, occupation, and freedom in all just pursuits. –Thomas Jefferson
True Happiness
Feel satisfied and happy with your life and smile along the journey. Read these amazing quotes and uplift yourself to enjoy life a bit more.
To live happily is an inward power of the soul. – Aristotle
Happiness is a thing to be practiced, like the violin. – John Lubbock
There is no happiness like that of being loved by your fellow creatures and feeling that your presence is an addition to their comfort. -Charlotte Bronte
Be happy with what you have and are, be generous with both, and you won't have to hunt for happiness. –William E. Gladstone
True happiness consists not in the multitude of friends but in worth and choice.
– Ben Jonson
Happiness cannot be traveled to, owned, earned, worn, or consumed. Happiness is the spiritual experience of living every minute with love, grace, and gratitude.
– Denis Waitley
Happy Quotes
Here are some quotes you can read to make yourself feel happy & elated.
Happiness is found in doing, not merely possessing. – Napoleon Hill
The high road and positivity are never the easy way but always the best way.
– Nancy Wilson
The art of being happy lies in the power of extracting happiness from common things.
-Henry Ward Beecher
Always leave something to wish for; otherwise, you will be miserable from your very happiness. – Baltasar Gracian
Be happy for this moment. This moment is your life. –Omar Khayyam
Quotes about Being Happy
Read these quotes about being happy and feel even more, happier than before. After all, living your life to the fullest is the way to go.
Don't wait around for other people to be happy for you. Any happiness you get you've got to make yourself. – Alice Walker
Everyone chases after happiness, not noticing that happiness is right at their heels.
-Bertolt Brecht
We tend to forget that happiness doesn't come from getting something we don't have but rather from recognizing and appreciating what we do have. –Frederick Keonig
When one door of happiness closes, another opens, but often we look so long at the closed door that we do not see the one that has been opened for us. – Helen Keller
Just because it didn't last forever doesn't mean it wasn't worth your while. – Unknown
Feeling Happy Quotes
Share your happiness a bit more with these wonderful quotes and make your everyday life even more colorful than ever before.
In order to have great happiness, you have to have great pain and unhappiness – otherwise, how would you know when you're happy?
– Leslie Caron
Enjoy your own life without comparing it with that of another.
-Marquis de Condorcet
We don't stop playing because we grow old; we grow old because we stop playing.
–George Bernard Shaw
Happy is the man who has broken the chains which hurt the mind and has given up worrying once and for all. –Ovid
Be positive. Stay happy, and don't let the negativity of the world get you down.
–Germany Kent
What Do We Think
These happy quotes aid in enhancing your feelings of happiness. And, if you are happy, along with sharing these quotes above, you can also get customized gifts from Getnamenecklace. We have high-quality presents that deem perfect for every occasion.