Do you love a good scare? If so, then you're going to love our list of Halloween gifts for adults! These spooky gifts are perfect for anyone who loves to celebrate Halloween. From ghoulish decorations to creepy costumes, we've got something for everyone. So, what are you waiting for? Start shopping today and get ready to have a spooktacular time!
Make Your Girlfriend Feel Safe
Heart photo necklaces always have a special meaning. For Halloween, why not give your girlfriend a necklace with a spooky heart charm? It will show her that you care and want her to feel safe during the spooky season. If you want to go all out, get an engravable angel wings heart photo locket necklace containing your photo inside. You'll surely occupy a special place in her heart forever.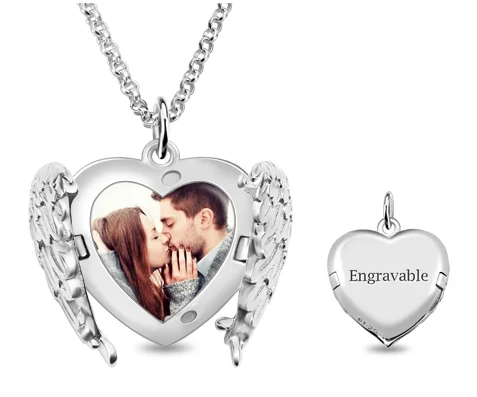 Remind Her That You'll Always Be Around
A personalized dog tag keychain with a photo of you and your boo is a great way to show her that you're always thinking about her. Add a personal touch by having it engraved with a special message. She'll love looking down at her keys and seeing your smiling face!
Dog tag keychains give off a cute and spooky vibe that is perfect for Halloween. You'll never go wrong with a personalized gift, and this one will definitely make her smile.
What are you waiting for? Get started on your personalized dog tag keychain today!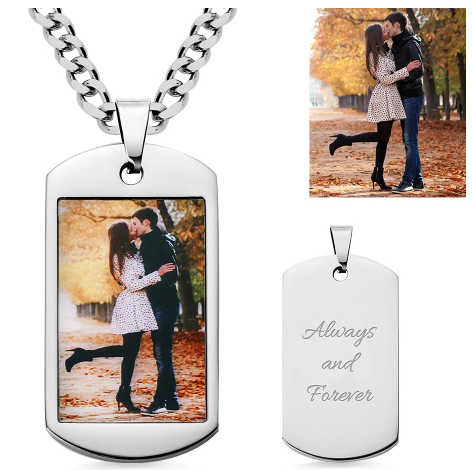 The Gift Your Wife Will Love You For
A family tree locket pendant that's also a keychain! This unique locket reveals six empty branches waiting to be filled with the names of your children and grandchildren. Your wife will love being able to keep her family close to her heart.
If you already have kids, you can engrave your family picture on the pendant to make it even more special. This would make an excellent gift for a mother-in-law or grandmother as well! So get one for all the remarkable women in your life who love a good scare this Halloween.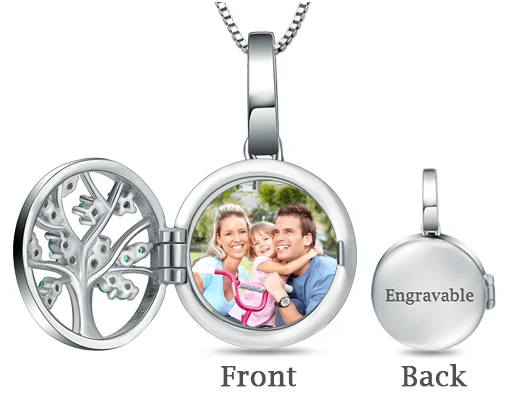 Make Him Stylish When He Goes To Work
Cufflinks are usually a very personal gift. So if you know your boyfriend's style, find a pair that suits him perfectly. These Halloween cufflinks are perfect for the man who loves a good scare. They are spooky and will add a touch of fun to his look.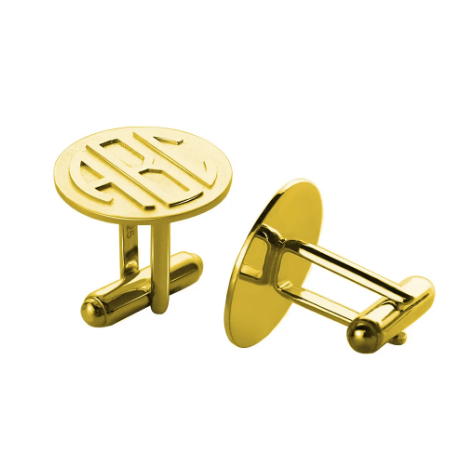 Make Your Evening Interesting As A Couple
Do you love solving puzzles as a couple? Take your puzzle time a notch higher with a murder mystery jigsaw puzzle. We recommend the Bepuzzled Classic Mystery Jigsaw Puzzle – Sherlock Holmes from Amazon.com. This jigsaw puzzle will take you back in time as you solve the case of Sherlock Holmes. You'll have to work together as a team to put all 500 pieces together and solve the mystery. In the process, you'll learn more about each other and have a great time.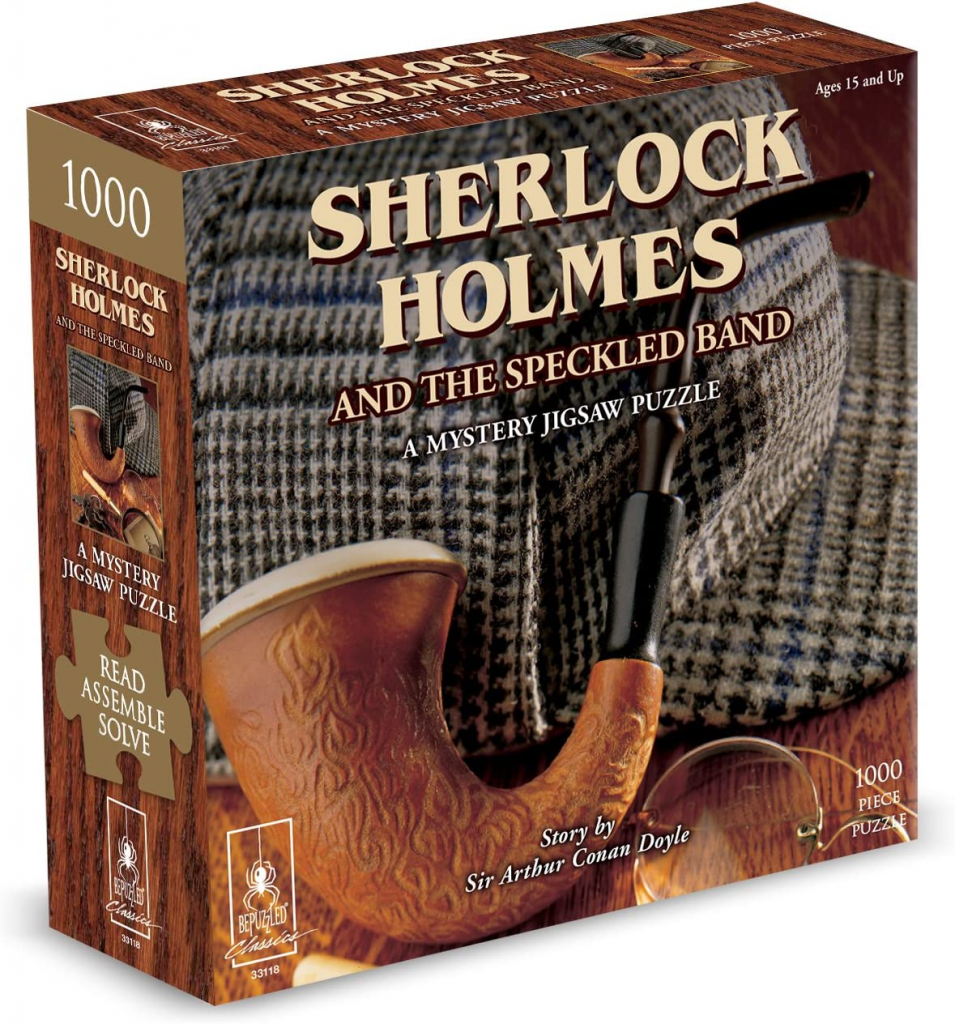 If you're looking for something less challenging, try the Ravensburger Disney Villainous: Wicked to the Core Board Game from Amazon.com. In this board game, you take on the role of a Disney villain and try to achieve your evil goal. The game is designed for ages 12 and up, but it's a great way to get into the Halloween spirit with your significant other.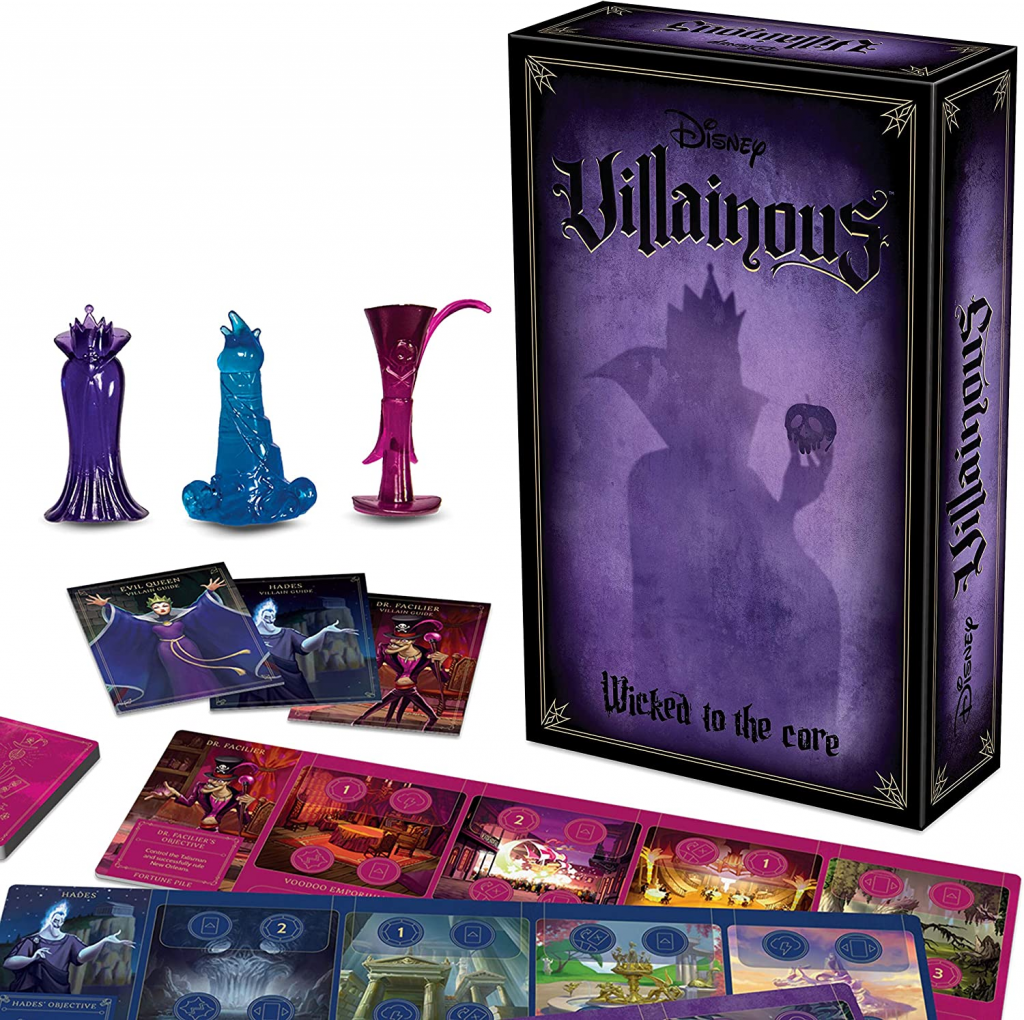 Strengthen Your Bond With Your Lover
Promise name rings are a unique way to show your significant other you're serious about your relationship. They can be worn as a casual or dress ring and are available in various metals.
These rings have a special meaning: the top half of the ring is for your name, and the bottom half is for your partner's. The two halves are then joined together by a special bond, symbolizing your commitment to each other.
If you're looking for a gift that will strengthen your bond with your lover this Halloween, a customized promise name ring is a perfect choice.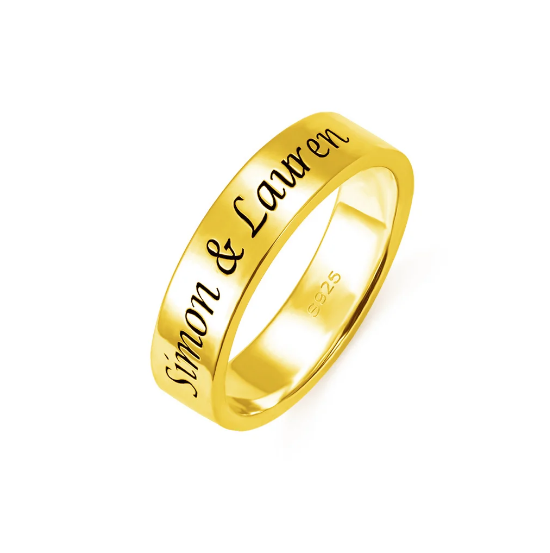 A Customized Wine Tumbler Bearing Your Love Story
Wine tumblers are all the rage these days. They keep your wine cold and your hands warm, which is perfect for chilly autumn evenings. But what makes this particular wine tumbler so special is that it can be customized with your own love story.
Your love story is unique and deserves to be celebrated. Whether you've been together for two weeks or twenty years, your love story is worth telling. And what better way to do that than with a customized wine tumbler?
This tumbler can be customized with your name, anniversary date, or a special message. It's the perfect gift for the Halloween lover in your life who also enjoys a good scare. Order yours today and celebrate your love story in style.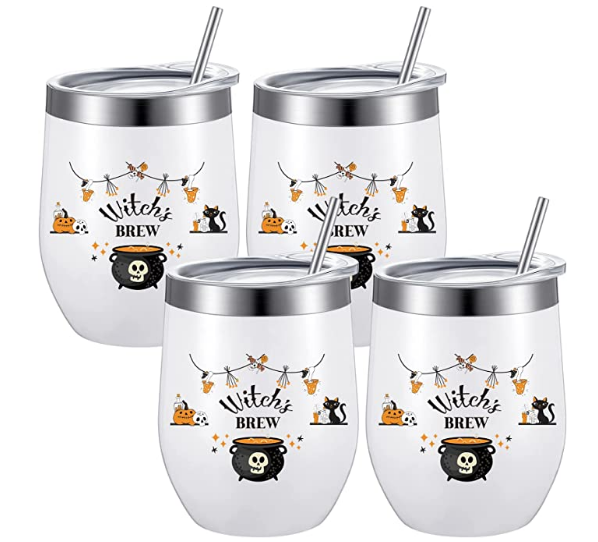 Give Her The Sweatshirt Bearing Your Favorite Horror Movie
Horror movies are a great way to get into the Halloween spirit. If you're looking for a gift for someone who loves a good scare, why not give them a sweatshirt bearing the logo of their favorite horror movie? It's a gift that's sure to please, and it might even give them a few nightmares!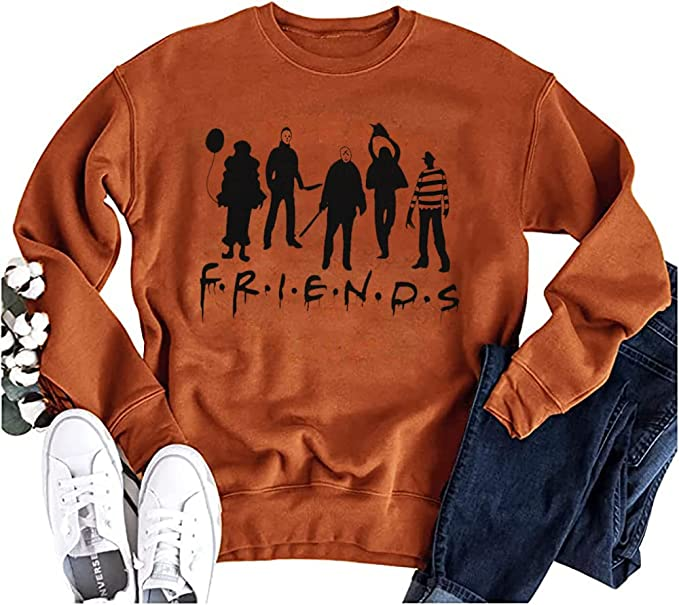 A Horror Movie Marathon Kit, Complete With Popcorn And Candy
What better gift for the Halloween season than a horror movie marathon kit? This gift idea is perfect for adults who love a good scare. The kit includes everything they need for a marathon session of their favorite horror movies, including popcorn and candy. So curl up with your favorite scary movie fan and enjoy a night of thrills and chills!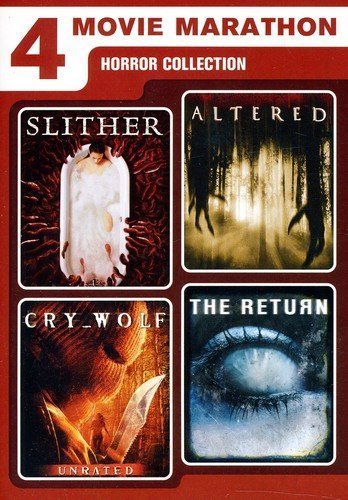 Make Her Witchy Side Shine On Halloween
A witchy woman gift spa box will get your girlfriend in the Halloween spirit. It includes a black bath bomb, black soap, and a black candle. For the finishing touch, add a spooky message like "I'll put a spell on you."
Spas are a great way to relax and de-stress, and what's more relaxing than a nice, long soak in the tub? She'll come out of her bath looking and feeling like a million bucks – ready to take on Halloween night!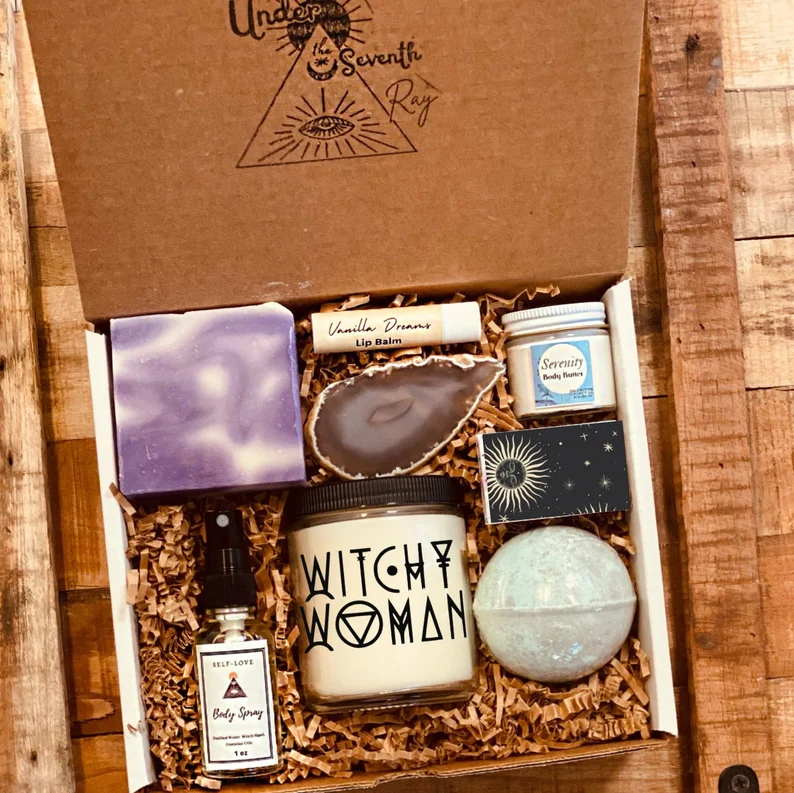 Conclusion
Halloween is a great holiday for adults who love a good scare. You can find some great gifts that will make their holiday special. With a little creativity, you can find the perfect present for anyone on your list.
So, if you are looking for the perfect gift for someone who loves a good scare, check out these ten spooky Halloween gifts. They are sure to put a smile on any adult's face.
Happy haunting!