We constantly strive to find ways to make our loved ones feel loved and special by creating unforgettable experiences.
What better way to show appreciation and love for your mom than by cooking her a special Mother's Day dinner?
Try these 14 easy mothers Day dinner ideas that we've carefully picked out for you and your mom or wife:
1. Lemony Garlic and Herb Pork Tenderloin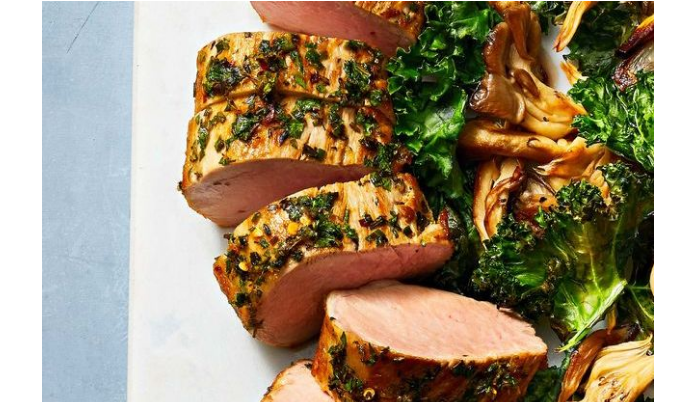 The lemony garlic and herb pork tenderloin consist of honey, apple cider vinegar, grated lemon zest, and garlic.
The ingredients are easy to get and most named naturals that are good for you and your mother's health.
You can prepare the meal in only 30 minutes—accompany it with lemon salad at the table.
2. Fennel Roasted Chicken and Peppers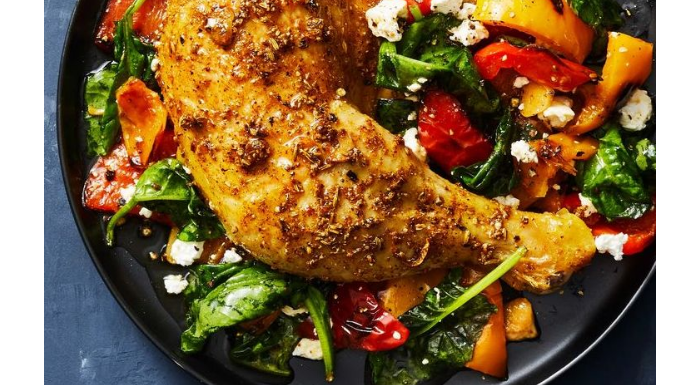 This colorful veggie-packed fennel roasted chicken and peppers is a hearty meal for your wife.
Its ingredients are fennel seeds, finely grated orange zest, pepper, spinach, and small chicken legs. Your meal consists of the fennel seed carrying numerous health benefits plus the fleshy chicken legs.
You can accompany the meal with apple, lemon, or guava juice.
3. Honey Glazed Salmon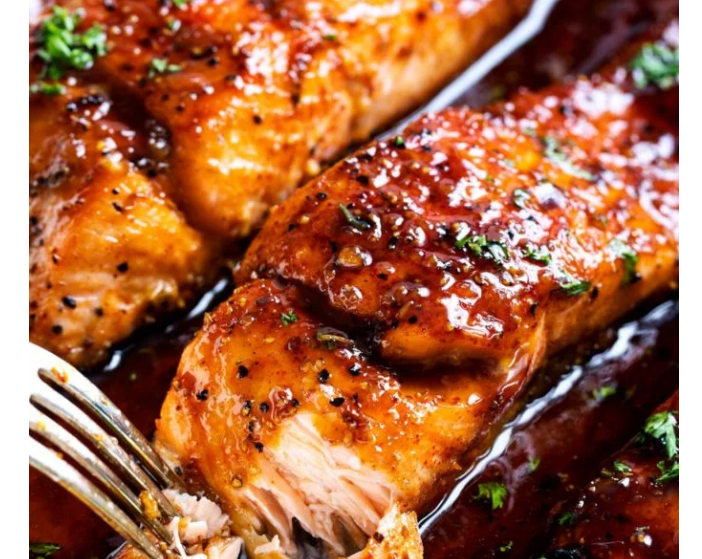 Prepare this honey-glazed salmon as a special meal for your mother. The meal is a balanced diet.
Ingredients are a salmon fillet, ginger, honey, and rice vinegar
If your mother is a cucumber lover, you can pair the meal with crunchy cucumbers for a healthy and satisfying contrast— also add a bowl of fluffy rice to the meal.
4. Lemony Brussels Sprout Salad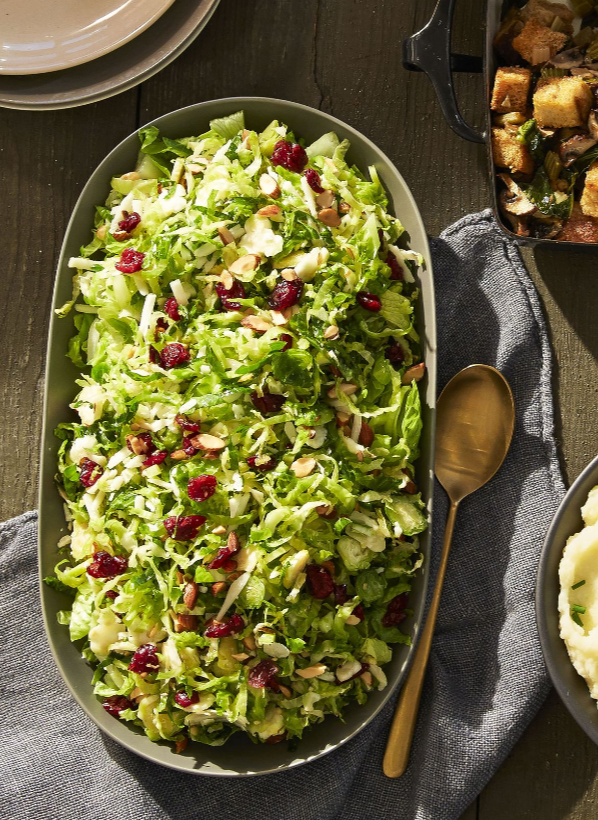 This lemony brussels sprout salad is a great meal for a wife following a ketogenic diet.
Smoked almonds, lettuce, cranberries, and Brussels sprouts are the main ingredients for this salad.
It's a two-step easy make side salad and perfect for any dish.
5. One-Pan Creamy Sun-Dried Tomato Chicken & Gnocchi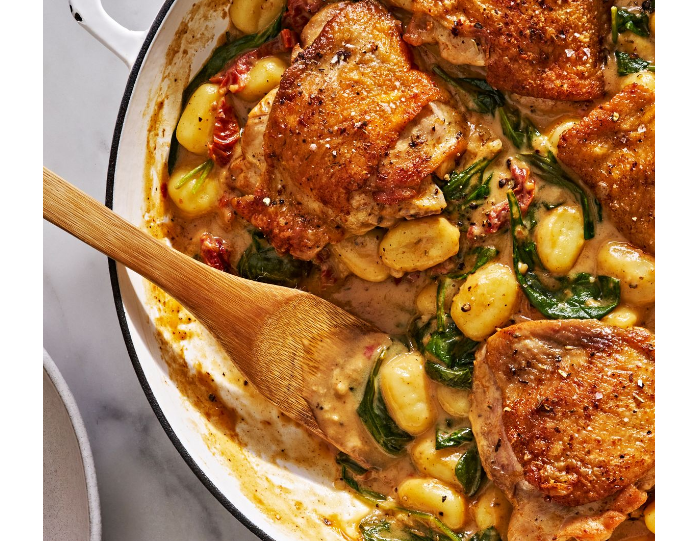 Your lovely mom can enjoy this one-pan creamy sun-dried tomato chicken and gnocchi delicious meal.
The ingredients are small chicken thighs and gnocchi. The best of it is fried gnocchi which is an excellent accompaniment to the meal.
Add some roasted garlic and sun-dried tomatoes to make it even tastier for a creamy and flavorful meal.
It's a one-pot meal, and no side dish is needed.
6. Steak Au Poivre Soup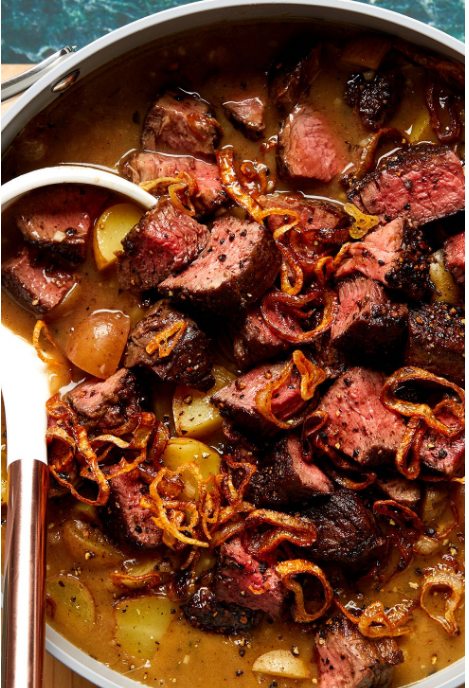 If your wife or mom is assimilated to France, then a steak Au Poivre soup is a fit solution.
Ingredients are waxy potatoes, tender steaks, and toppings. You can use any other toppings, but shallot is fine for beginners. Accompany it at the table with wine.
The meal is prestigiously light and simple and a great way to show appreciation for your lovely mom or wife.
7. Cabbage Parmesan

You can win your assimilated Italian wife's heart using this cabbage parmesan.
Cabbage and hard, granular cow cheese are your chief ingredients. Preparing it may seem like a tricky business until you taste it after.
Your cabbage leftover cuts can be used to prepare other meals like bacon-fried cabbage and minestrone soup for the family.
8. Creamy Balsamic Chicken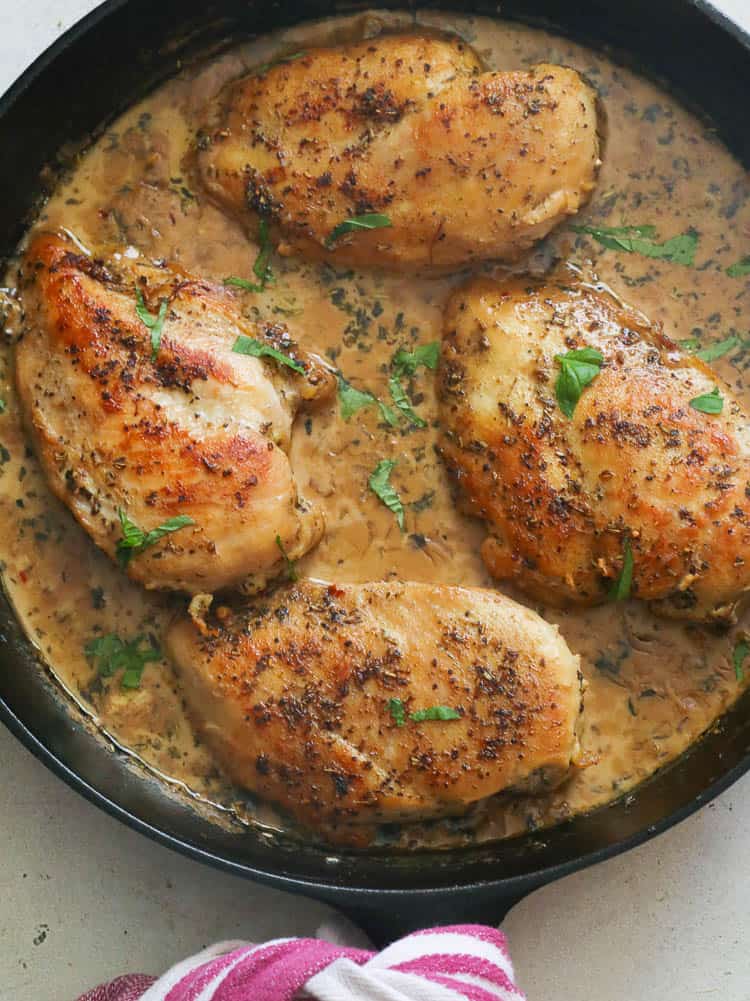 The creamy balsamic chicken delicacy is a preferred one by many chicken mom lovers. It's nice with rice.
Your ingredients for balsamic chicken are balsamic vinegar, heavy cream, and chicken broth.
You have to reduce the balsamic vinegar until it's slightly syrup and extra concentrated before adding the rest ingredients.
9. Best Homemade Lasagna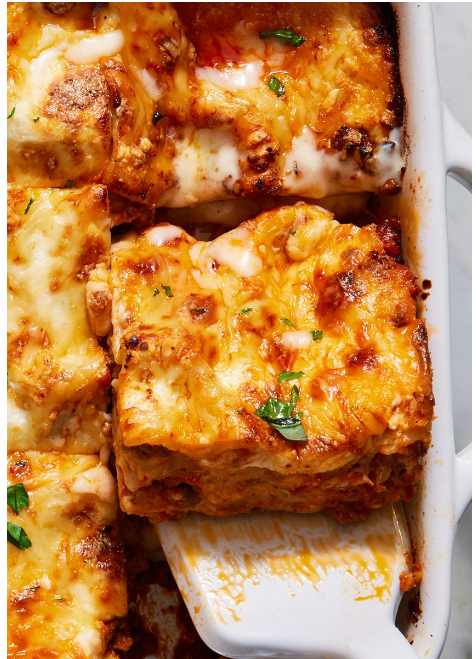 This best homemade lasagna is an Italian meal your aunt can try for the first time as a special dedication.
It entails pasta, easy meat sauce, and ricotta cheese. These ingredients are layered and topped with more cheese before baking making it sound fun.
You can make it a day before if you are busy. Just cover it tightly and chill the night over. Garlic bread works together with this meal.
You can also serve it hot on the table accompanied by a fresh salad.
10. Vegetable Paella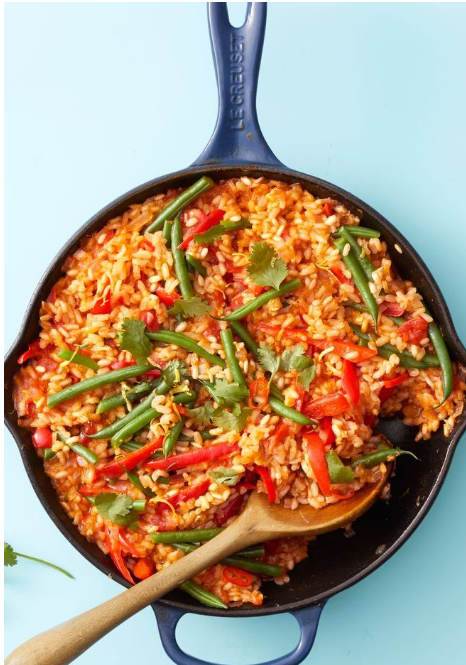 If you are considering your vegetarian wife or aunt, the vegetable paella is best for them. It has peppers, red chiles, and green beans.
Arborio rice is the most preferred but whatever rice you still have on hand can also work for you.
Normal paella is loaded with meat and seafood, but this is a vegetarian version; has more veggies instead.
For an added protein boost, you can stir in a can of rinsed chickpeas before serving.
11. Shakshuka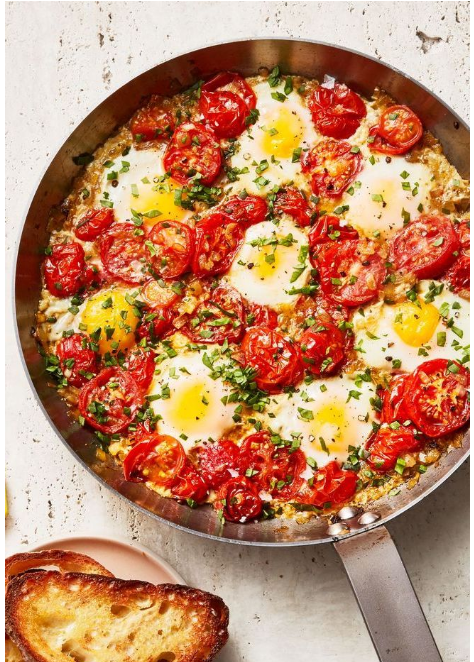 You can surprise your Middle Eastern wife using shakshuka.
Shakshuka is a mixture of tomatoes and onions cooked with plenty of spices and eggs.
It's mostly a breakfast meal but can be a special idea for dinner with your wife. It can be served with bread.
12. Cayenne Grilled Eggplant with Fresh Tomato Salad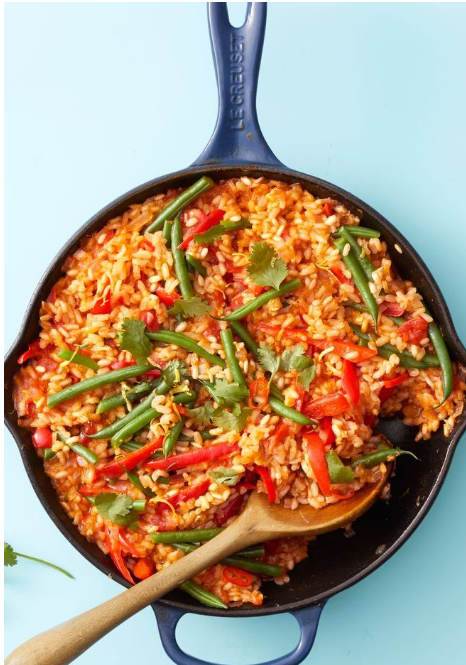 Cayenne grilled eggplant with fresh tomato salad is perfect for a vegetarian grandmother.
It is made of eggplants, ground coriander, tomatoes, lemon juice, vinegar, and Greek yogurt.
You can garnish additional mint leaves on it. You can serve it with red wine.
13. Creamy Lemon Chicken Pasta
Making your wife enjoy creamy Lemon chicken pasta saves your deal during your dinner.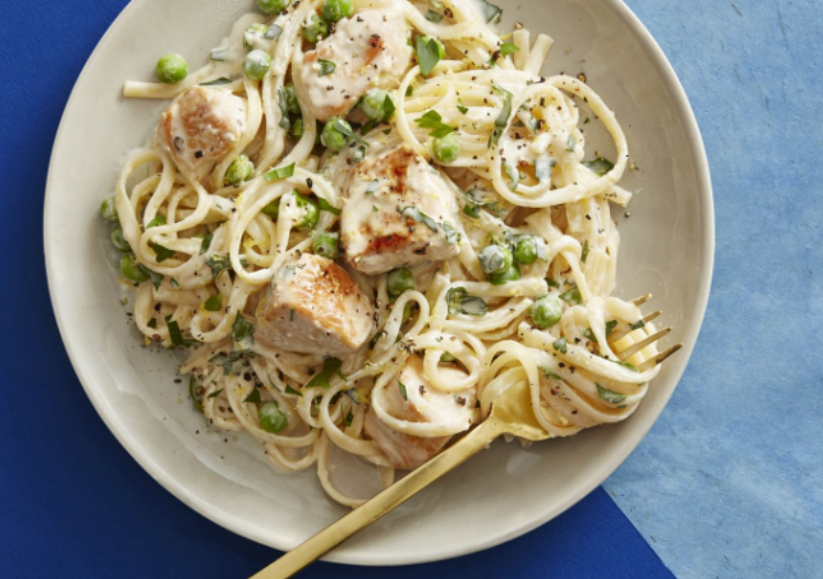 The ingredients are lemon juice, chicken broth, and minced garlic.
The hearty comfort pasta is easy to make and delicious. A sugary flavored juice can make a good accompaniment.
14. Soy-Braised Beef & Tomato-Mint Salad
Your mother can enjoy this soy-braised beef and tomato-mint salad as a surprise dinner gift.
Ingredients include beef brisket, fish sauce, tomatoes, onions, paper, brown sugar, and vinegar.
You need about two hours of braising to create a tender perfect beef. Put all the ingredients in a slow cooker in the morning and have a nice time with your mom during the preferred moment.
This salad goes well with steamed jasmine rice.
15. Moroccan Olive and Orange Chicken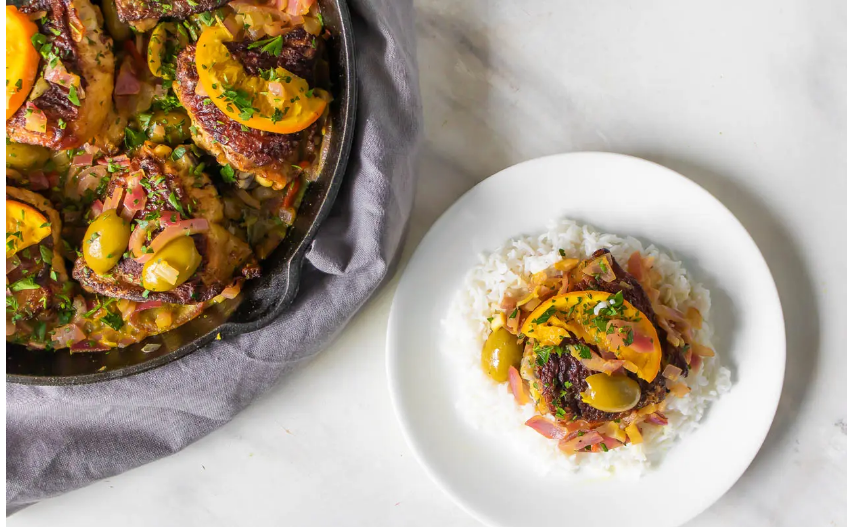 Make your sweet Moroccan friends feel welcome with this Moroccan olive and orange chicken cooked with spices.
You need to use extra virgin olive oil, cinnamon, paprika, and orange zest as ingredients.
Mix the chicken with olive oil and spices before roasting in the oven for about half an hour.
Serve the chicken with couscous, pilaf, or any other preferred side dish of your friends.
A nice glass of white wine rounds off this robust meal.
16. Cherry Tomato and White Bean Casserole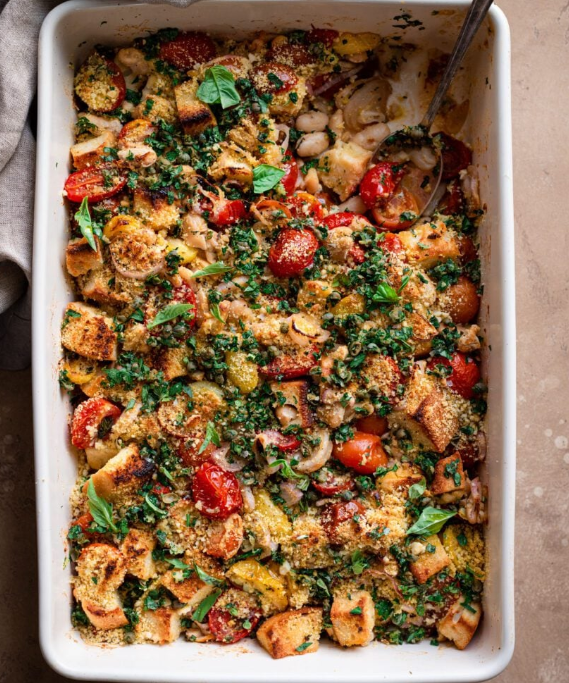 This delicious casserole is always a great surprise for your vegan friends. It's made with ingredients such as cherry tomatoes, white beans, garlic, rosemary, and thyme.
It's a simple meal that only requires about 40 minutes of baking before it's ready.
You can add a salad of your choice to this casserole. The meal is also very nutritious and will have everyone asking for seconds.
Your vegan friends will definitely appreciate this delicious surprise. Enjoy!
Conclusion
All mothers play a vital role in making our endeavors happen. Mother's Day is just a special day specifically for them to be honored and celebrated. This motivates and makes them feel treasured and loved.
Amongst the many things we can do for a wife, friend, guardian, mother or grandmother is preparing them a dinner on such a day. It is too personal and marks a treatment that can never be forgotten.
You can personalize or even organize a family dinner with the agenda of your mother or grandmother's treatment as well. And this can be the best moment ever for your family.
Whether you are a kitchen pro or a beginner, our listed ideas are all kitchen friendly, and you are sure to find a fitting idea.