Long-distance relationships are quite challenging. It's never fun having to be away from your lover. You have probably experienced those episodes when you miss your long-distance partner so much that it hurts.
But do not worry because as long as clear and constant communication is established, you can have a strong, healthy, and happy relationship.
In this article, we will show you ways to make your long-distance partner feel special and loved, despite the distance factor.
How do I make my long-distance girlfriend feel special?
Your long-distance girlfriend can easily feel special. From the tips we will show you below, you will see that a little thoughtfulness could go a long way.
1. Schedule regular video calls
Set up a weekly or bi-weekly video call where you can talk to and see each other. It will help her feel more connected to you and your relationship.
These video calls will also help you discover new things about each other as you talk about your favorite topics.
2. Send her care packages
Send her thoughtful care packages with things she loves, like her favorite snacks or a small gift. It shows that you're thinking of her and care about her.
A good gift example is the personalized double heart necklace with 2 names & birthstones. This is a sterling silver necklace with the pendant being two interlocking hearts with your names and birthstones. The interlocking hearts could symbolize your endless love for each other, with the birthstone addition making it more personalized. This gift will definitely mean a lot.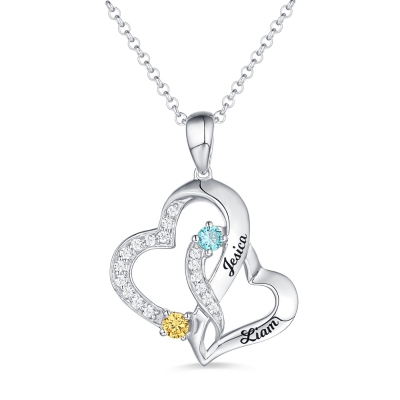 3. Surprise her with a virtual date
Plan a virtual date night where you watch a movie together, cook the same meal, or play an online game. It will help create shared experiences and bring you closer together.
Online games are especially the best because they are a fun way of bonding with each other as you talk about other subjects when playing.
4. Leave her sweet messages
Send her sweet messages throughout the day to let her know you're thinking of her. It doesn't have to be anything grand, just a small reminder that you care.
The messages will remain imprinted on her mind throughout, and she will be reassured that you love her.
5. Plan a future trip
Talk about planning a future trip to see each other. It gives both of you something to look forward to and shows her you're committed to the relationship. It adds excitement to your lives to anticipate the day you will meet.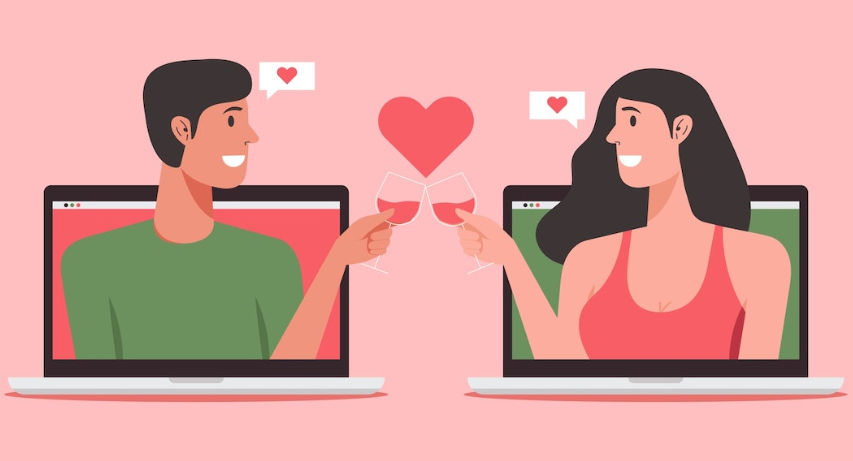 6. Share small details of your day with her
Sharing small details about your day, such as what you dreamt last night or how you found a dollar bill in the street, will put your girlfriend into your reality. This is long-distance, so any way you put her into your world should be taken advantage of.
7. Remind her that she is in your future
You can tell her how you would wish to start a big milestone with her someday, such as a business or family. Sharing your goals with her will build trust, and she may also help you achieve them quicker.
8. Send her some funny memes
Brighten up your partner's day with some funny memes. They could relate to an incident that always makes you crack up when you recall it. This is sharing of memories, and it will pull you two closer.
9. Try letter-writing
This old-fashioned method will leave her all smiles when she receives your letter. It will be a pleasant surprise, she will undoubtedly be charmed. Those letters may end up becoming keepsakes that remind her of you.
How do I make my long-distance boyfriend feel special?
Your long-distance boyfriend's needs are not as different from your needs. Make him feel your presence in the relationship and couple with gifting and visits. This will reassure him that you love him and he is special.
1. Plan a surprise visit
Arrange a surprise visit and show up at his door unannounced or plan it together. He will appreciate the effort and love you put into the visit.
You could wear something lacy or fancy and bring some chocolates too to make him feel adored.
2. Send him thoughtful gifts
Surprise him with thoughtful gifts gift that shows you're thinking of him.
One wonderful gift example is the billfold custom-made photo leather wallet. It is a soft leather wallet personalized with your favorite picture of you two and a sweet message to him that you would like to be a constant reminder of your affection. All these features make this gift perfectly fitting for your long-distance boyfriend.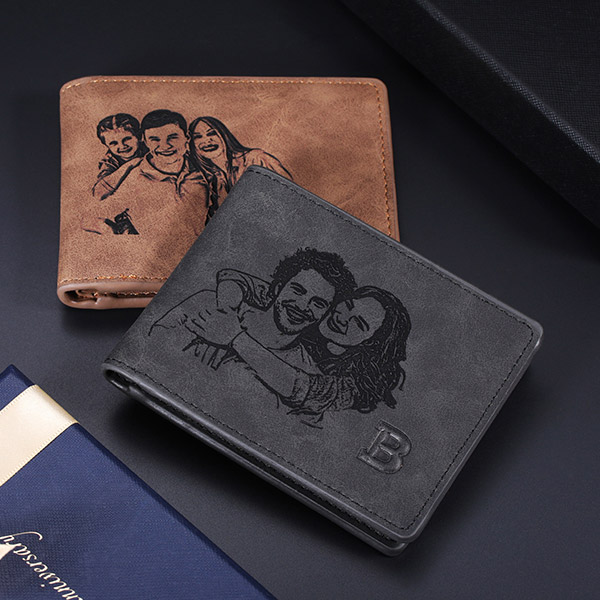 3. Share a playlist
Make a playlist of songs you both enjoy and share it with him. You could share some love songs that communicate how much you love him amidst tracks that need you to dance. In addition, the playlist will also mean that he has a piece of you. It's a small gesture that can create a meaningful connection.
4. Have regular video calls
Now that you are in a long-distance relationship, communication has become the foundation of your relationship's survival. Don't let a day go by without you two talking. Schedule video calls regularly to talk to and see each other. It helps maintain connection and creates a sense of closeness.
5. Cook together virtually
You could search for some new exciting recipes to try together. You could chat about your day or talk about your favorite show as you cook. This experience will end up feeling like your lover is physically present. 
6. Start and end his day with sweet messages
Sending him sweet messages in the morning will put him in a good mood all day. Another message to end his day will keep him feeling loved and cared for. He will know that he is always on your mind; therefore, you will also be in his.
7. Tell him details about your day
You can tell him about the smallest things about your day or even some juicy gossip to make your conversations lively. This will also allow you to tap into your dramatic side and exaggerate your stories for some shared laughs. Laughing together makes for fond memories and it will strengthen your bond.
8. Send him some pictures of you
Surprise him with some pictures of you at any time of the day. You can go the extra mile and put on makeup and a lovely outfit or just be your raw, authentic self. Whatever you choose, he will love to see you, which will keep you on his mind.
9. Work on your spiritual journey together
You could set a spiritual milestone that you can strive to conquer with your partner. A scripture reading plan or planned daily readings should work perfectly. Read them together virtually and engage in discussions about what you have learned. This will help both of you flourish together spiritually.
Conclusion
Long-distance relationships usually look scary to most people because they sound like the beginning of the end. However, it doesn't have to be this way. Love is like a plant that can grow into a tall tree as long as it is well tended to, but can also wither if left alone. Your tree will surely grow and blossom with the tips we have given you.
Remember always to keep your partner in mind and never leave room for loneliness. Your love will flourish, and when distance is no longer a threat, it will have stood the test and become more vital than ever.