Having a crush excites your life. It's nice to have someone you secretly admire, that type of love is exciting and effortless.
The talking stage with your crush is crucial in getting your crush to warm up to you, so you will need to know a number of lovely words to tell your crush to increase the chances of you two dating.
In this article, we will show you great examples of cute things you can say to your crush.
Words That Make A Crush Smile
These include complimenting them on little things that no one else noticed and other sweet words of affirmation.
Examples:
I like how you held your hair up today, it looks really stylish.
The way you put together, that presentation was genius. You should start a show.
You are such a fantastic person to have around. Your aura is simply the best.
I have always loved the way you look subtle but still rebellious. You need to teach me how to balance those two. It would be right for me to keep being around you for lessons.
You are a certified genius. Would you consider tutoring me and all my offspring till the end of time?
Thank you for calling out how overbearing he was. Your boldness certainly deserves a trophy.
I noticed your new braiding style. It looks really nice with your outfit today.
You have always made me enthusiastic about music. Thank you for helping me discover that part of me.
Flirty Cute Things To Say To Your Crush
Now here, you can give them a hint that you like them clearly. Light flirting is always attractive and this just might be the dealbreaker.
Examples:
Your new lip gloss really brings out your full pink lips. You should use it more.
I like the patterns on your shirt. It really brings out your arms and chest. You should definitely wear it often.
Your new look is so amazing. I especially like the fashion-forward decision to wear those boots with the Bohemian earrings.
The way you tackled those spelling bee questions was genius. You looked like one of those strong brave women in history books that they teach us to emulate.
You are undoubtedly really smart as proven by the way you keep acing every test. Remember me when you make it to the top.
I like your decision to pair that skirt with those boots. It's giving rebellious rockstar energy that works for you.
You look really pretty today. You have probably heard this from a lot of people today but I didn't mind squeezing my one more compliment.
You are really charming. What makes it the dealbreaker for me is how you approach things. I think your mind should be part of a study.
Your personality scares me sometimes. It's dangerous but charming at the same time. I find myself addicted. Sorry, but I also confess to staring at you when you talk. Don't crucify me.
Cute Things To Say To Your Crush Before Bed
If the two of you talk before bed, then you are getting close to the finish line. You could wish them a good night in a cute or funny way, and add a compliment.
Examples:
Have yourself a wonderful and peaceful night. I sure will because I have just talked to the loveliest person ever.
Enjoy your sleep. Thank you for the nice chat we had before bed. It calms my whole system when I talk to you.
I wish you sweet dreams and a splendid night. I will be sleeping like a kitten after your warm aura in this conversation.
Such a shame our conversation has to come to an end now. I could easily talk to you all night about anything.
You are such a lovely person to talk to before bed. Your aura in conversations is therapeutic, perfect for anyone to indulge in before bed.
I will definitely be sleeping really peacefully tonight owing to the calmness you have brought upon me tonight.
I like that you are the last person that I have talked to before bed. You are so smart and you give me things I can wonder about as I drift off to sleep.
I mean it when I say that you are the most amazing person to talk to at this hour. You sure know how to educate and mesmerize someone at the same time.
I like to compare the energy you give during our night conversations to the heavenly bodies because it always leaves me a feeling of beautiful awe and calmness at the same time.
It was nice talking to you tonight. I hope we could be doing this on all our nights because I always have a peaceful drift off after our conversations. You are like a two-in-one natural ecstasy and tranquilizing drug; I love it.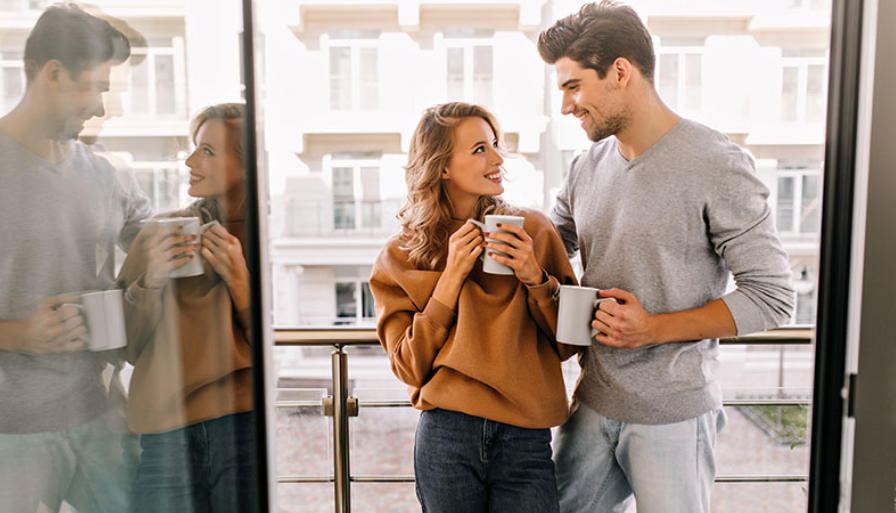 Cute Things To Say To Someone You Like On A Birthday
Their birthday is another great opportunity for you to work some magic with your words. You could tell them some funny birthday puns or jokes. You can also say how happy you are to have them in your life.
Examples:
We are all privileged to have you around us. You are simply a lovely human being, and there is no doubt about that.
Happy birthday to you. I am so lucky to have such a goofy person like you around. You deserve to be celebrated every day.
I will have to offer a personal thank you to your mother for birthing such an amazing human being.
I am so grateful for your existence. You make my life a lot more worth living because your aura is calming and addictive.
Happy birthday to you, but my thoughts are that we should celebrate you more often because you are a complete angel in everyone's life.
Happy birthday. Enjoy your special day as you are a special person too.
As you turn a year older, I pray that you stay around for a very long time because it is quite evident how you light up all the people and places around you.
Enjoy this day because you are quite literally adored by everyone on this day. But honestly, I doubt that they have surpassed how much I adore you.
Happy birthday to you, and I wish you many more. I'll go ahead and be a little selfish and say that I also want you around because you make starting and going through the day easier.
Have you ever wondered what life would mean for you if someone never existed? I've wondered this about you and would have been a mess. I am thankful for you, and happy birthday.
Final Thoughts: Make Your Crush Give Your Attention
Getting your crush's attention is the stepping stone to getting them to warm up to you. You have to talk to them frequently about their favorite topics, or funny stories you may have. Throw in the cute words discussed above, and winning them over will be a breeze.
Gifts also ought to do the trick in getting the attention of your crush. It will make you look charming, and who wouldn't want to fall for someone like that?
One great example is the customized name anklet. It is a sterling silver anklet that can be personalized with the name of your crush in various fonts you can choose from. The personalization will make your crush feel special and they will definitely have your attention.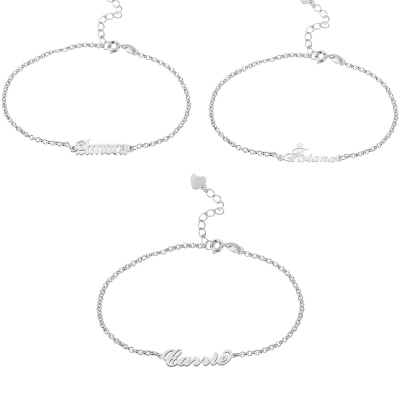 Another stylish gift is the engraved baseball cross necklace. The pendant looks like crossing baseballs, and you can engrave your crush's name or lucky number in the middle. This sterling silver necklace is perfect for casual wear.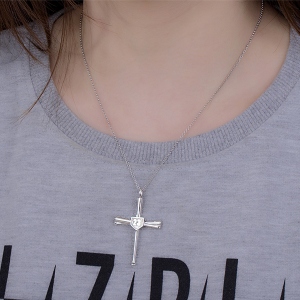 We hope the points discussed above will help impress your crush. May you be able to date him or her finally!