Look no further if you're looking for some spooky quotes to get your Halloween party started! We've collected 47 best quotes about Halloween to get you in the mood for a frightfully good time. Whether you're looking for something to put on your invitations or just want some inspiration for your costume, these quotes will give you everything you need to make your party a success!
Funny Quotes To Put In the Invitations To Your Halloween Party
Party invitations should be creative and unique. Why not add a little humor to your invitations by including one of these funny Halloween quotes?
"Witches come in many forms. Some are old; some are young"-Bette Midler.
"I would like to be grateful to the witches and vampires who spared my life during the early years when I didn't know about Halloween."-Unknown.
"I'm so glad I was born in October, the month of Halloween. So it means I'm a witch!" – Unknown
"How's Halloween taking you? Be sure to send me a pumpkin" – Unknown.
"Send me your best Halloween costume and I'll send you my secret recipe for Halloween treats." – Unknown.
"Let's get spooky" – Unknown.
"I'm so excited I wet my plants" – Unknown.
"Halloween masks are the perfect way to look like a scary witch."- Jay Leno
Witty Quotes To Get You In A Scary Spirit At A Halloween Party
Halloween parties are all about having fun. Use one of these witty Halloween quotes to add levity to your party.
"I avoid going outside alone during Halloween parties because I may meet the boogieman from Gotham" – Seline Kyle, Gotham TV show.
" The party is young. If you go to sleep right now, the ghost of Banquo will come for you because you're spoiling the Halloween spirit." – Unknown.
"I want to die calmly on my bed during old age, not at the bite of a vampire during halloween ."-Unknown.
"I am a blood eater who descended from the order of Duma in Gotham. Dare cross my way, and I'll eat your hand."-A. Whitney Brown
"I think Halloween parties can be more thrilling when people wear different costumes." – Unknown.
"I'll never go with anyone to a haunted house, I met a real ghost waiting to take my soul and escaped by a whisker."- Steven Wright.
"The Reese candies I bought at the grocery shop were stolen on Halloween night by the boogieman." Unknown.
"When the leaves of trees turn orange and people begin to carve out pumpkins, just know it's Halloween."- Unknown.
"I went to the forest at the beginning of Fall and heard spooky voices calling my name. I ran away as fast, swearing never to return there." – Joe Lewis.
"Shadows in the dark alleys, cries of cats and hooting of owls signify the presence of ghosts and evil creatures."- Rusty Fischer.
"During Halloween, the costumes you wear determine which evil creature visits your home."- Unknown.
"The three witches steal little children on Halloween night"- Unknown.
"Halloween is the day you get to pay your dues to the grim reaper." Unknown.
" Every day you feel scared, remember you've survived Halloween." – Unknown.
"Halloween takes the fear in your mind and converts it into the courage to stay up all night waiting to fight vampires and ghosts visiting the neighborhood." – Unknown.
"Anyone born on Halloween should turn into a witch or wizard in the night" – Unknown.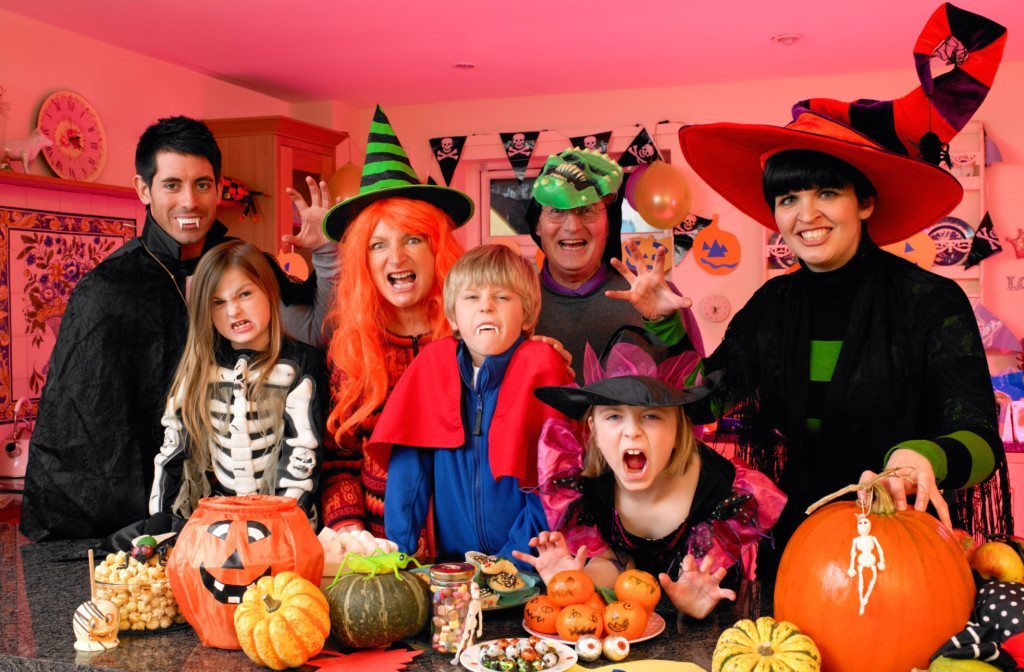 Exciting Quotes About Halloween Costumes To Make Your Halloween Party Memorable
Halloween costumes are a significant part of the holiday because they allow people to express their creativity. Use one of these quotes about Halloween costumes to get your guests excited about dressing up.
"Halloween is about seeing ourselves in the costumes we wear." – Elvis Duran.
"Clothes make a statement. Costumes tell a story." – Unknown.
"The witch costume is my favorite. It's very tight and short, showing off all my curves." – Heidi Klum.
"I love the clown costume because it helps you ward off ghosts. It's also a great way to scare people." – Pennywise.
"I think people are born to be who they're going to be, and sometimes a costume can help them find that out." – Tim Curry.
"The pirate costume reminds me of my adventures in the movies. It's so much fun to dress up and play make-believe." – Johnny Depp.
"The Dracula vampire costume is my favorite. I feel so powerful and mysterious in it." – Unknown.
"Costumes give you the power to pretend to be someone you're not on Halloween." – Unknown.
"The best Halloween costumes are the ones that make people laugh." – Jim Carrey.
"I love the suspense that comes during Halloween night. You don't know what's going to happen." – Evan Peters.
"The chameleon costume is my favorite. It allows me to blend in and be invisible." – Mysterio, "Spider-Man: Far From Home."
"Wearing the giraffe costume always makes me feel like I'm on an adventure." – Boomer, "Zootopia."
"I love the feeling of being someone else for a day, and a costume is a perfect way to do that." – Unknown.
"The donkey Halloween costume is my favorite. It's so cute and makes me feel like a kid again." – Eeyore, "Winnie the Pooh."
"I love the Zombie costume because it makes me resemble the characters in my favorite Horror movie. "- Unknown.
"The sexy devil costume is my favorite. It's so hot, and it makes me feel confident." – Lucifer, "Supernatural."
" The T-Rex skeleton costume is my favorite. It's so big and scary, and it makes me feel powerful." – Godzilla, "Godzilla: King of the Monsters"
"The Halloween mask is .my favorite. It's so scary and makes me feel like a different person." – Leatherface, "The Texas Chainsaw Massacre."
"The scarecrow costume is my favorite. It's so creepy and makes me feel like I'm in a horror movie." – Michael Myers, "Halloween."
Conclusion
Using quotes about Halloween parties and costumes, you can get your guests excited about dressing up and having a great time. With so many different costumes, there will surely be something for everyone. Get out and have fun! Happy Halloween!