Do you know a woman in your life who is your teacher, best friend, love, and everything? This superwoman is none other than your mom!
Moms are selfless creatures who devote themselves to their families. And in return, they don't want anything. But wait, it doesn't mean that they don't deserve anything. They deserve immense love from children. Small gestures can help you show your love and express your feelings to her. Giving gifts is one of those simple gestures that can cherish your mom even if she doesn't want anything.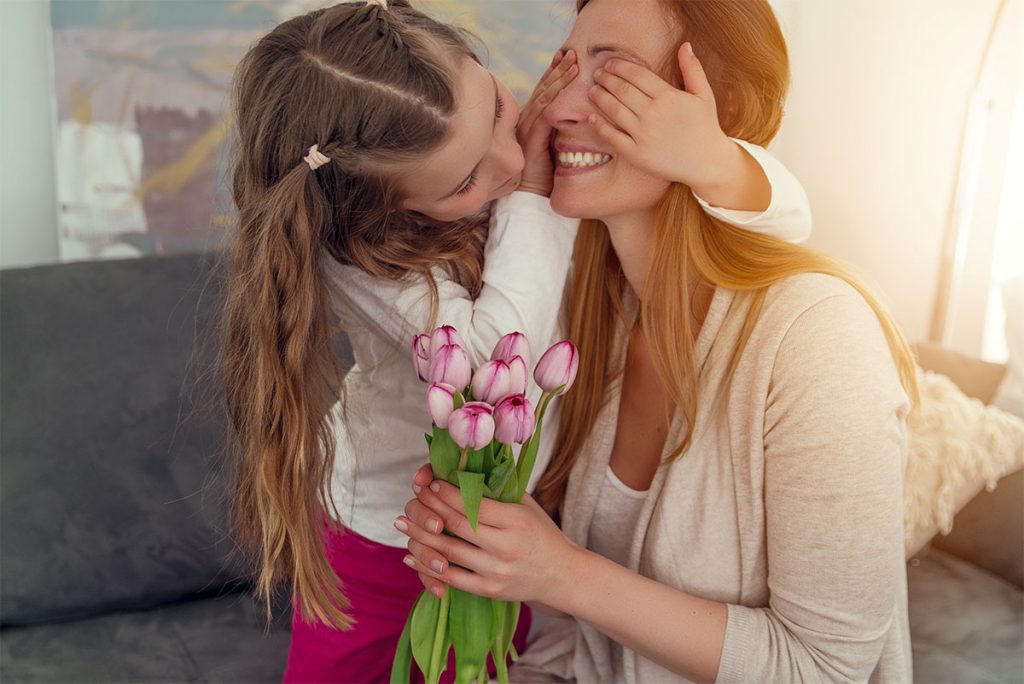 Why Don't Mothers Want Anything?
When a woman is blessed with motherhood, she considers it the biggest gift she can receive. After having a baby, a woman's soul goes through a transformation and becomes a selfless soul. Her world starts revolving around her child. She sacrifices her needs and wishes just for the sake of her child. A mom becomes contented with her life when she experiences the unparalleled feeling of motherhood. And therefore, she doesn't want anything from you but infinite love. Another reason is that your mom doesn't want to dig a hole in your pocket.
Mom doesn't want anything and therefore it becomes difficult to find the best gift for mother. Here you go with some best gift recommendations for the mom who doesn't want anything.
Express your Silent Love to Her
We all have immense love for our mothers deep down in our hearts. Some of us are expressive enough to show this love regularly while others are less likely to show their feelings. So, why not give your mom a gift that showcases your silent love for her? This personalized heart necklace with sunflower is the best gift for a mother.
The sunflower signifies the silent love and courage to pursue happiness. Show your love to the one you love with this necklace and make it a great love statement by leaving your engraving on the charm. Made of sterling silver, a hypoallergenic material, this heart necklace is safe to wear.
Enhance her Natural Beauty
Moms are careless about their beauty as their focus is completely on their children. So there should be someone to take care of her and help her look amazing. You can gift her a personalized birthstone bracelet to enhance the natural beauty of her wrist.
Since mothers have to do a lot of work, the minimalist yet classic design of the bracelet is best suited for them. Crafted from sterling silver, this thin bracelet is available in 3 colors, silver, gold, and rose gold. Get the birthstones of your mother and other family members engraved on the bracelet to personalize them. This necklace will enhance the beauty of your mom and give her a modern look.
Shower the Everlasting Love
The love between a mother and child is infinite and everlasting. No other relationship can be as strong as this one. So why not acknowledge this infinite love in your relationship by giving her an infinity necklace with customized names?
This timeless design is an aesthetically pleasing way to treat yourself and your family the infinite sign shows everlasting love, and the customized names will personalize it making it even more attractive. Made of sterling silver, the dainty letters of names are designed intricately to give the product a fine look. This necklace will be a meaningful Mother's Day gift and will touch your mother's heart.
Look into her Heart to Find Yourself
Have you ever looked into your mother's heart? You will find yourself and other family members there and that's it. Children and family moments, this is all that a mother's heart is filled with. So why not give her a heart in heart birthstone name necklace?
This personalized pendant captures the family's love and is a beautiful expression. It portrays the heart of a mother that is surrounded by family members. This beautiful heart necklace with birthstones can be engraved with up to seven names and feature up to seven birthstones. The necklace is an amazing gift for mothers whose center of life is their children. Your mother will love to wear this symbol of love for sure.
What Mom Really Wants for Mother's Day?
Gifts are a way of showcasing your love and appreciation for your mom. But other than gifts, there are a lot of ways to please your mom and bring smiles to their faces.
The most precious gift you can give to anyone in this world of hustle and bustle is time. And moms love to spend some quality time with their beloved children. She is more likely to become excited if you plan to spend the whole of Mother's Day with her.
Plan a full fun day with her as a Mother's Day gift. First a spa treatment, then a movie in the cinema, and lastly a dinner with her. Spend time with her and make memories. This is all that she wants. Your love, time, and some chit-chat with you.
Another thing you can do for your mom this Mother's Day is to present your gratitude to her. Thank her for bringing you into this world, making you what you are today, and standing by you through thick and thin. She is the lady behind your existence, success, and achievements. She has done so much for you and wants nothing in return but a sense of appreciation from your side. Appreciate her for all the efforts she has done for you. Trust me, this simple gesture will take your mom to another level of happiness.
Never forget that you are the luckiest one to have a mom in your life. Ask about the importance of mothers from those whose mothers have passed away. They will tell you how painful it is to live a life without a mother. So try your best to strengthen your relationship with your mother.
And when it comes to strengthening the lovely bond between you and your mother, Getnamenecklace always comes up with amazing gifts for mothers.