Have you ever thought about what life would be like without a mother?
Mothers play the role of strength that keeps the family going. Since the day of embracing motherhood, they have not left your side. From mornings to evenings, you have found her working for you, putting effort just so that you can have a happy and contented life.
But the sad reality is that we often neglect the importance of mothers until they are gone. So, the year 2022 can be a year of change if you have decided to make this mothers day amazing for your beloved mother.
This guide is intended for all those children who are in search of some inspiration that can lead them to their mums' dream mother's day gift.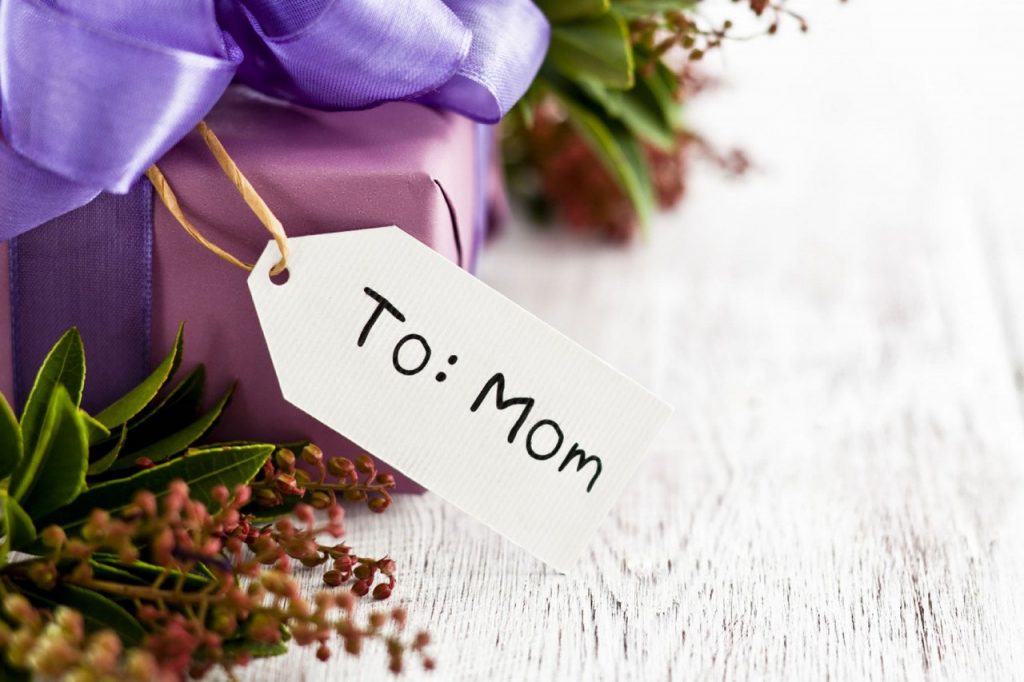 Importance of Mother's Day
Mother's Day is a holiday that consists of celebrating a family's or individual's mother. Also, it represents maternity, maternal relationships, and mothers' impact on society. It is observed on different dates across the world, most notably in March and May. People celebrate this day as per their mother's preference. The common practices that are followed across the world include:
Giving gifts
Arranging surprise parties
Having family dinners or get-togethers
Buying flowers and chocolates for mommies
Cooking her favorite food for her
However, there is no standard way to celebrate mother's day, these are just a few common styles people go for to make their moms happy.
Is a Gift a Good Idea for Mother's Day Celebrations?
Has she ever asked you for anything? No, right?
GOD has made mothers with a different nature. They are givers. Always focused on giving their children the best. Working hard for a better future. Ensuring every time that everything is safe and secure for you. So, why would it not be a good idea to give her something special on mother's day?
When it comes to giving gifts, it is the way to express your love for someone. And if you are willing to double the happiness and joy, go for a customized one.
Wave off the doubts if they are keeping you from buying the best gift for your mother this year. We have shortlisted and included some of the best picks for your mother in the article ahead.
We hope it works!
Some Inspiring Gift Ideas For the Beloved Mothers
Here's Something Awesome Like Her Heart
Can't decide on a gift good enough for her? This one is worth buying!
Imagine her heart. Wide and spacious. Has the capacity to love all her children equally. So, a gift that resembles her heart will be a brilliant idea. Our pick Mother's Heart Necklace Engraved 6 Names and Birthstones showcases the structure of a mother's heart. It comes in a beautiful heart design and an entirely customizable self.
The boundary of the heart shape has birthstones on it which can be customized as per the color preference or birth month. Is that all? Well no! It also lets you engrave the names of up to a max of 6 children. Isn't it amazing?
A Ring With a Special Message
Want to gift your mom a ring? Can't pick a perfect one? Buy this one today!
For all women around the world, rings are the most preferred yet elegant way to be gifted. So, this year, consider going with our best-seller Custom Four-Heart Birthstone Engravable Ring Sterling Silver.
Do you know what makes this ring the best seller? Its unique design and the capacity to engrave four names and a special message. Mesmerizing, no?
The ring has a beautiful design that comes with four heart-shaped birthstones. You can choose between many color options for birthstones as per her choice. Also, engrave a special message for your mom at the back of the ring and four names at the front.
These names can be of any people your mom loves the most. And you know, your mom loves you and your siblings the most.
A Statement Necklace Especially For Her
Is she a fan of pendants and pieces of jewelry? If yes, then purchase this one before it goes out of stock!
For mothers, every small gift is a statement gift as they love everything given by their children. But, what if you give her something as amazing as our Personalized Heart Photo Projection Necklace with I Love You in 100 Languages? She'll be more than happy.
The necklace comes with a chic style that catches the eyes of the beholder. The necklace has photo projection capacity and comes with a stunning heart-shaped design that will be loved by your mom.
You can customize it with a photo of your choice. It helps your mom keep you near her heart no matter how far you are. The material of this classic piece is reliable and good to go for many years to come.
Another great thing about it is that it comes with a gift box, making it a perfect pick for gifting. Don't wait, grab it now!
Something Out of the Box
Planning to give something unique to your mom this mother's day? Here's what you need!
A necklace or a ring may be something that most children give to their mothers. So, Personalized Name Anklet in Gold can be something out of the box. The anklet comes in two material options that are sterling silver and stainless steel.
You can choose the material of your choice and can personalize it with your mother's beautiful name. The good quality and unique design make it a must-have for your mother.
For names, there are many options of font styles available. Then why let second thoughts hold you back?
Takeaway:
Cannot shortlist suitable options for mother's day? Easy, we have done that on your behalf. In this article, we have enlisted 4 amazing gift ideas that will surely make your mother's day a memorable one. Our store, GetNameNecklace delivers all kinds of accessories and gift items that are quality assured. We are confident in the quality we deliver and customers can shop easily without worrying about their budgets.