Men are strong, independent, masculine, and strong. But it doesn't mean they have nothing to do with emotions. Although girls usually don't express their love, men love to hear from you girls. If you love your man, you should be proud of expressing your lovely feelings to him. Don't hesitate, choose the right words, and write your feelings to him.
Related: Good Morning Message to Make Her Fall in Love
Deep love messages for him
It's often hard to write deep love messages for your man. Here are some deep love messages for him that you can customize according to your love and passion for him.
To be yours is an honor for me. I want your presence more than the fancy stuff and gifts. Because you are a true gentleman. I love you!
Thank you for making me feel so satisfied. I couldn't wish for more because I got you. I am proud to have you in my life.
Do you know what the best part of my day is? It's the time when I am with you!
Your love is my necessity. I cannot imagine living without it, as if you are more vital to me than oxygen for living.
Without you, I don't want any future. Without your love, I don't want any life. My life will be called life only if you are in it. Thanks for completing me, my love!
You make my world perfect. Your personality is so miraculous. Isn't it? You have a magic that urges me to fall for you every time I see you.
The distance between us is nothing because you are in my heart, handsome. You are the hero of my novels, the main character of my love life, and my significant other, of course!
You are my universe, and I want to be your universe. I only want the two of us revolving around each other!
Life without you is nothing. It's like a cake without sugar or a fish without water. You are my love!
You are so dreamy, my man! Stress doesn't dare to come near me when I am with you. You make my life free of all worries. Sometimes I think you are a superhero. Whatever you are, I love you!
Deep love messages for fiancé
Engagement is a beautiful commitment. Showering some love quotes on your fiance is a wonderful idea. Isn't it? Here are some love quotes for your fiancé that he will love and appreciate.
I am not a queen, but you are my prince charming. I will treat you like a king because you are my king!
Spending my life with you is an incredible thought that gives me goosebumps sometimes. I can't wait to experience and live this dreamy thought!
You have a spark that adds excitement to even the most boring moments. This is why I love being with you.
The moment I said yes to you was the best moment of my life. I love you, my love!
I wished for a perfect man, and God sent you into my life. The more I know you, the more I fall in love with you, and the more I want you in my life.
You love me wholeheartedly, and it gives me a quenching vibe. I want you always to love me because I love it!
You are the reality of my dreams. I dreamt of a loyal man, and you turned my incredible dream into a beautiful reality. Thanks for existing in my life!
I can't wait to step into our married life. Looking forward to the beautiful time when we will look into each other's eyes and smile even when there is nothing funny. It feels so exciting to think of my life with you!
When you introduced me to the world as your queen, I was super proud of you. You make me feel happiest!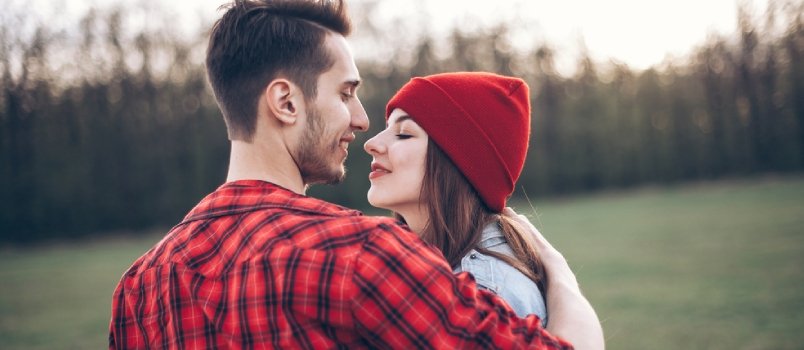 Related: How to Confess to Your Crush- 10 Cute Ways to Make a Love Confession
Deep love messages for husband
Looking for the deepest love message for your husband? Here you go!
You fill my life with love. The feeling of togetherness is beyond happiness, and I can't thank you enough for sharing life with me!
I am not perfect, but you never pointed out my flaws. Despite my imperfections, you always praised me. This is how a wonderful husband behaves. I am your proud wife, man!
And the award for the best husband of the year goes to you, my dear husband! You are precious to me. I can't explain how my heart overflows with love for you!
Having you by my side is the best reality of my life. I can't stop thanking God for the moment I said yes to you.
You made our home a palace, and I felt myself a queen. You treat me like a queen, my king! I love our fairy tale.
You are my best commitment. I am thankful for spending my life with you because I can never get anything better than you. You are undoubtedly the best!
I am so proud to be the wife of the kindest and most gentle man on this planet. I love you!
My dear hubby! You make me complete. With you, I am complete. Without you, I am nothing. Thanks for being my everything!
The day we saw each other was the best day of my life. That day introduced me to a beautiful human being and a fabulous life partner.
Kindness, generosity, gentleness, caring, loving. How can a man have so much in his personality? You are a fantastic human being, a caring life partner, and very special to me!
Conclusion
Hope we helped you in finding deep love messages for your man. Don't be shy in love. Be daring and say what is in your heart. Your man is likely to be anxiously waiting to hear from you. Exchanging love messages and gifts is a wonderful way to increase your love and strengthen your bond. If you want to find a beautiful gift for your man, visit our store. You will love our unique personalized products for your love.