Get well soon messages for friends are the perfect way to cheer up your friend!
Whether a close friend or a distant one, you can send good messages to friends to lift their spirits and remind them that they're loved.
Let's face it: life can be hectic and stressful. It's easy to lose sight of the important things—your health, your friends, and your family. We know how hard it can be when we're feeling down because we've been there too.
But now it doesn't have to be like that anymore! With get well soon messages for friends, you can give your friend something that will make them smile and remind them how important they are in your life.
Related: Words to Comfort a Grieving Friend
Long Get Well Soon Messages for a Close Friend
If your close friend is ill, they might be thinking about hearing from you. Therefore, to make them feel special, you can use these " well soon " messages.
Being unwell can be a little depressing, so I'm sending you happy thoughts of health and vitality. I wish you a speedy recovery and a return to your customary radiance.
All kinds of illnesses are said to be flushed away by calming beverages, whether tea, a toddy, or another tonic. Even though I cannot personally pour you a cup of comfort, I am sending you thoughts of good wishes floating in your favorite mug. My dear friend, I wish you speedy healing.
When illness makes life difficult, send wishes for a speedy recovery. I'm sorry to hear you're not feeling well; I want you to know you're on my mind. May your health journey be quick.
I'm your friend, in case you forgot because of your illness, and while I like you no matter what, I want you the best when you're healthy. Therefore, please look after yourself.
I'm sorry to hear that you're going through a rough patch. I wanted to send you a little message to let you know that I am there if you need anything. I realize this may be difficult, but I do not doubt that your grit and tenacity will see you through. Stay well, my friend.
Even though this may be one of your most difficult moments, know that I am constantly thinking about you. I'm sending you healing thoughts, and if you want some company, I'd be pleased to check-in.
You are suffering from this illness, and it breaks my heart. Because we are alone during diseases, it can be very lonely. You should know that I am here for you and ready to assist you in any way I can. I hope you heal fully soon.
I'm sorry to learn about your illness. The smallest task wears us out when we're not feeling well. What you're experiencing is beyond my comprehension. You've been on my mind constantly because I was concerned for you. Please update me and let me know if there's any way I can help.
I'm sorry to learn about your illness. The good news is that you are not traveling alone along your road to recovery. I would consider it an honor if we could travel your path to recovery together. Let me know how I can help, please.
It hurts to be aware of your illness-related struggles. If I could, I would cure your illness and bring back my healthy friend. I will, instead, extend my assistance in whatever way you require. Please call on me; I am available to help.
Short get well soon messages for a friend.
Are you in a hurry? Need short but sweet messages to cheer up your ill friend? Well, here you go.
"You are really important to me. I sincerely hope you feel better soon.
I hope it helps to know how much you are loved to know that.
God's blessings on your healing.
I'm just giving you a little get-well sunshine because you always make my days happier.
Love you and consider you frequently.
I love you, but I'm sorry you're unwell.
You'll overcome this; I know because I know you.
"Ugh. When my favorite individuals are injured, I'm not too fond of it.
I'm confident you'll get better quickly.
I am sending love and hugs.
"More prayers for your healing," I said.
No justice. You're far too kind to be in such bad health.
What you'll do to get attention? You are free to use mine for however long this continues.
Get well and soon return to your magnificent self!
"When you're not working, I understand how much I depend on you."
Call me if you want me to come over and tell you that you don't appear sick.
"Go ahead and squeak as much out of this as you can. I'd do it.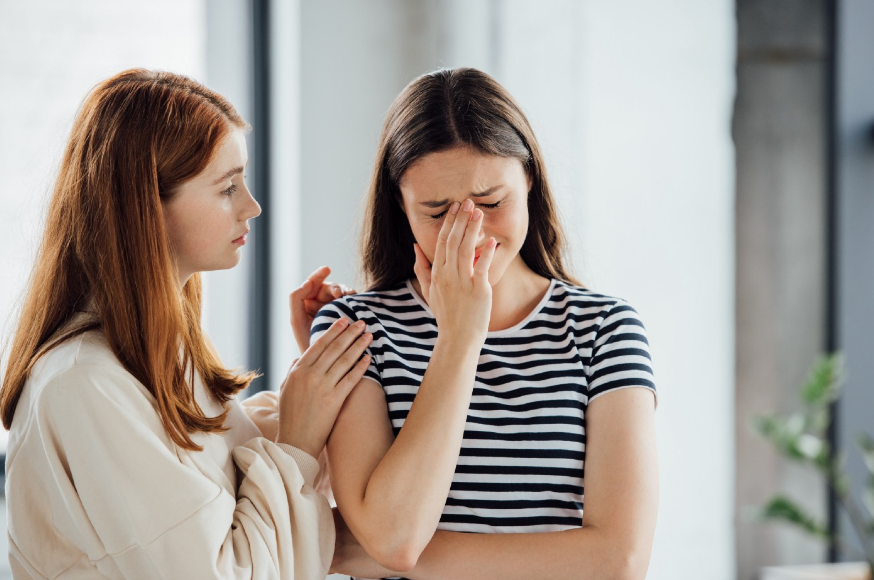 Related: 36+ Quotes and Messages on the loss of a baby to Comfort the Hearts of Mourning Parents
Get Well Soon Messages for a Best Friend
Here are the best get well soon messages for best friends you cannot find elsewhere.
Good friend, We wish you were here with us because we feel empty inside. We expect you to get better quickly and rejoin us.
I believe in your strength to overcome this disease and emerge even stronger. Stay well, my friend.
I am aware that things may be difficult, but you must be courageous and hold out hope for a full recovery. Stay well, my friend.
I send you a basket brimming with affection, happiness, and delight. I hope your illness gets better quickly and that you stay healthy forever. Get better soon.
Best wishes for a speedy recovery, my buddy. May the sickness materialize!
Weakened by your illness, we always think of you in our prayers. Get well quickly!
I'm giving you this as a gift, and I hope you have a speedy and miraculous recovery, dear buddy.
My friend, we pray for you. We hope you heal quickly.
We offer our prayers for you to God every day, hoping that He may grant you good health. Stay well, my friend.
You are not alone, my buddy; I am at your side on your deathbed; I want you to know. Get well quickly!
Please get well soon, dear friend. I can't wait to see you again!
Dearest friend, I'm sending you plenty of positive vibes for a quick recovery. Stay well, my friend.
Because you are a part of me, the longer you are gone, the more I miss you. My friend, I hope you recover quickly.
Conclusion:
When you're feeling down about yourself, it's important to remember that you are loved and cared for. There is no one better than your friend to remind you of this. If they need a boost, reach out and give them some encouragement.
You can also send them to get well soon messages to make them feel better when they're sick. This way, they will know how much you care about them and appreciate the effort in writing those messages!
Also, if you want a gift to send along with the wishes, you can reach out to GetNameNecklace!