Going through a divorce can be devastating. It often leaves you lonely, scared, angry, and confused. You might feel out of touch with the natural world; at some point, you just need the pain to stop. That means a few inspirational words will go a long way to boost anyone's confidence.
In an inspirational quote, someone can regain the meaning of life. What if that person is you? What if your words are what your friend or relative needs to get over their divorce? In this piece, you'll learn the best inspirational quotes for divorce to inspire you and others.
Acknowledging the Difficulty of Divorce
Sometimes the best you can do to help someone going through a divorce is to acknowledge the pain. This will show that you're with them through their difficult moment. Even if you're a thousand miles away, these quotes will make a difference:
"Pain is part of us. It helps us grow into the real us to counter other problems bestowed on us in the future. Remain strong."
"This is a sign that life can be overwhelming, and all you can do is acknowledge what has happened and how you can move forward."
"Sometimes it's better to part ways if your meaning of life does not align with your partner. You will move on stronger. I love you."
"You are an amazing human, and may you protect your soul until you find that special someone that will cherish you you you cherish yourself."
"Don't feel any regret about the divorce. Maybe it was meant to be like this, now you need to move forward and be strong for those you care about."
"Divorce is tough, but better the devil you know than the angel you don't know. Were are with you through this hard time."
"During this divorce period, take time for yourself and experience everything you have been mission out on."
"You cannot crush yourself only because of one bad experience and choice. Instead, use it to motivate you to do better and be great."
"Difficulty helps build strong people up, and that's what I hope this experience does for you. Can't wait to see a stronger and more exciting version of you."
"Life offers second chances if you truly believe there's a hidden meaning behind this divorce. Your time to smile and shine will come."
Focusing on Self-Love and Personal Growth
Self-love is a powerful element of dealing with difficulty or pain. It helps you grow and find a different challenge that will take your mind off the pain. Here are quotes that best fit this situation:
"Amidst the uncertainty of divorce, I hope you prioritize self-love as you figure things out. Don't hesitate to ask for help anytime."
"This is the time to build a strong foundation of personal growth and ensure that you progress. You don't have to rush, just strategize."
"Only when you nurture yourself and protect your energy will you enjoy self-love and personal growth within you?"
"You need to know how important you are to yourself, your friends, and your family. That means you need to take care of yourself and adopt self-love."
"Self-love should be at the epitome of your lifelong commitment. What has happened was a test, and I hope it leads you to personal growth."
"As you pursue personal growth, we are behind you and help you every step of the way."
"What happened is devastating, but it's okay. This is your chance to show the universe how strong you are."
"There can never be victory without war. And in this war, you'll emerge victorious."
"It's time to reset and rewind as you focus on personal growth and self-love. I know you can do it."
"Don't miss out on the opportunity life offers because of one bad experience. Use it to open more doors of opportunity."
Recognizing the Importance of Healthy Relationships
Recognizing the importance and significance of healthy relationships is a fantastic skill to build for the future. It requires patience, observation, and intelligence to make the right decision. Let's look at quotes that fit this aspect:
"After this divorce, it's time to focus on building meaningful relationships to move forward."
"Sometimes divorce is the eye opener to realize that we never had a healthy relationship with our significant other."
"You have seen how things can change quickly, you it's time to reset and only give time and effort to healthy relationships."
"Healthy relationships enrich your soul with love, care, and attention. I'm sure your next partner will be a definition of all this."
"Immerse yourself in love, joy, and companionship as you try to make meaningful and healthy relationships during this difficult moment."
"In any human endeavor, quality triumphs quality. This calls for focusing on quality relationships that will last a lifetime."
"It's easy to judge but not easy to understand the circumstances that lead to our life challenges. Luckily, we are here for you all the way."
"Healthy relationships can transform your life and provide guidance to endless opportunity and joy."
"Take a step back and rest from all the trauma and heartbreak. Focus on healing, connecting with meaningful people, and searching for new life opportunities."
"If you're looking for a sense of belonging, you should focus on meaningful and healthy relationships."
Finding Hope and Happiness After Divorce
Divorce often leads to sadness and uncertainty, which might destroy your life if it goes on for a long. That means it's essential to find a certain level of happiness and hope that tomorrow will be better. Here are quotes that best fit this stage of divorce:
"Hard work, determination, and passion after this difficult moment will only take you so far, after that, you need a few leaps of faith."
"Find comfort in the idea that happiness and optimism may still grow in your life after the storm of divorce."
"Divorce is a fresh beginning, not the conclusion. Accept the process of finding happiness and optimism inside of oneself."
"Remember that your inner strength and sense of self-love, rather than your relationship status, define your level of happiness in the wake of divorce."
"Finding optimism after a divorce is a sign of your fortitude and capacity to start over in a new way."
"It's time to forget about the divorce and focus more on happiness and satisfaction from the opportunities life offers."
"Now all you can do is reconnect with your dreams and desire and give every second to attain them."
"Allowing yourself to dream once again and setting objectives that align with your true wishes may serve as the impetus for a life full of hope and happiness after divorce."
"Discovering greater optimism and joy after divorce may be achieved through exploring new experiences and welcoming change with an open heart."
"You must learn to control your mind to ensure you don't break down during this trying moment. Remember, life is a test, and you must show character."
Wrapping Up: Encouraging Positivity and Empowerment During and After Divorce
Divorce is a devastating experience that can be disastrous if not managed well.  It requires you to guard your thoughts to ensure you empower yourself.  If you know anyone facing a divorce, the best thing you can do for them is empower and encourage them that tomorrow will be better. You can also send them gifts such as personalized single initial monogram stud earrings or engraved cufflinks with monograms to make them feel special and appreciated.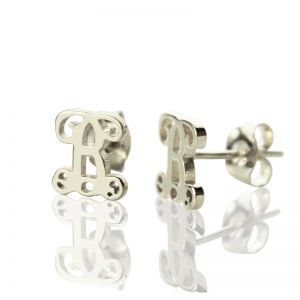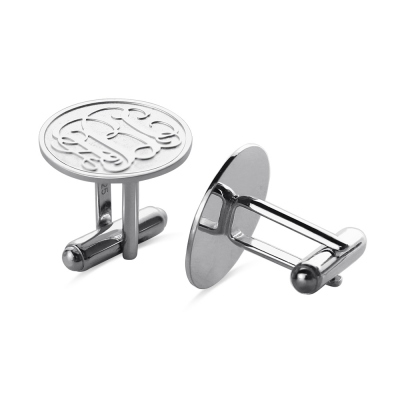 Stud earrings and cufflinks with a monogram remind them of their strength to endure this difficult time. It reminds them that they are resilient and strong no matter what comes their way. You can choose a specific design that resonates with them and reflects their personality.