When we think about best friends, we probably think about some of their significant shared experiences. Those moments make your best friends feel like family. And that family feel is what this unique best friend necklace article is all about. The good thing about the picks we'll share is that they are of a particular price range, which means that you can maybe get one without breaking your budget. So, if you are looking for some unusual but adorable gifts for a friend or a loved one, you are in luck.
Here is a list of some of the most unique necklaces:
Hold onto memories
Some friendships are called the best friendships for a reason. You spend more time together, have more things in common, and even cherish more memories than you do with anyone else. Therefore, what could be better than a two-piece necklace to cherish this unique bond? BFF Yin Yang Necklaces Set is an amazing accessory that has the potential to become the most unique piece in your friend's collection. It comes in two pieces, letting you and your best friend keep one as a memory of a long-lasting bond. To make it entirely customizable, you can choose between 4 material options and get it engraved with names and initials. Is that all you get? No. This amazing necklace allows you to choose the chain length too.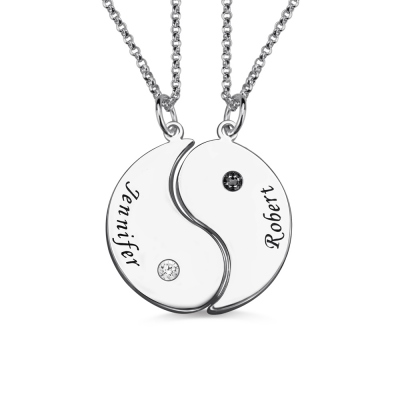 Secure the beautiful photos
The photos of you and your best friend are not only beautiful but are also locked with many memories of beautiful moments you have spent together. Hence, keeping those beautiful pictures safe is the only way of justice, and you can do that with our Heart Photo Charm. You can get the front of this charm designed with your best friend's most favorite picture of you. And for the back, it has an amazing feature. You can engrave names, initials, or even a special message for your dearest friend. The excellent quality makes it suitable for everyone, making it a convenient wearable for even those with sensitive skin. So, why wait? Buy it now because the only limited stock is available.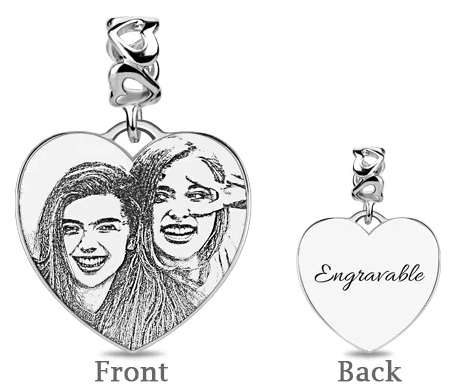 Wish them the best luck
Is your best friend among those who follow trends vigilantly? If yes, then this Four Leaf Projection Necklace is all they need to feel special. Projection necklaces are high in trend because of the unique design and projection quality which translates your message into 100 different languages. The 4-leaf clover design is known for being a symbol of good luck. The black stone gives the wearer a previous vibe and makes their whole attire look elegant and sophisticated. You can get the center of this necklace engraved with a message on a picture of your choice. The amazing sterling silver material makes it a long-lasting accessory that your best friend can cherish for many years.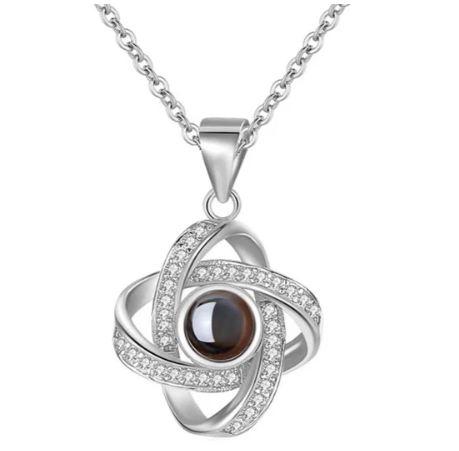 A memorable gift for zodiac believers
On this dainty necklace with a distinctive design, the zodiac sign of your best friend will be displayed with glittering diamonds. Also, the Infinity symbol on the back of the pendant expresses your endless love for that special him/her. So, if your friend loves to keep up with zodiac culture, this Heart Photo Necklace is all they need. The best part is that you don't only get a heart-shaped necklace but one with a flap feature too. Get it customized with a beautiful picture of your best friend and surprise them on any of their special occasions. Don't let second thoughts hold you back, order it today.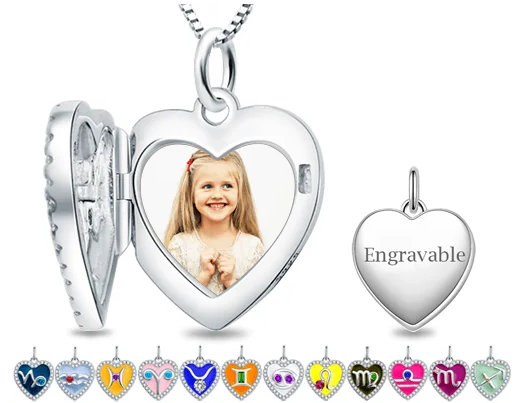 For those who love batman
We know that most people have best friends who are obsessed with batman. Therefore, if you want to give your best friends the ideal, stylish, and elegant gift, consider our batman name necklace for best friends. It can have two names artistically carved on it. Not only this, this amazing necklace comes in a set of two, meaning you can keep one with you as a cherished of your friendship. Also, with this awesome Batman necklace, rekindle your love for superheroes! Two material options give you enough space to choose one more suitable for your friend. The skin-friendly self makes it great for people with every skin type, meaning you no longer have to worry about necklace rashes. Still, considering other options? No. Place the order before it gets all sold out.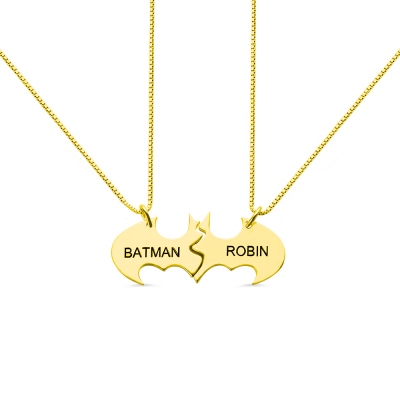 A symbol of infinite love
Well, we indeed love our best friends an infinite amount. Because how can you not love someone who has been there for you through thick and thin? Thus, to celebrate this infinite bond, we have an Infinity Necklace with a Customized Name for you. A beautiful way to surprise your dearest friend is with this classic style. Add your own names and colors to make it your own. The delicate lettering will be meticulously created to provide you a meaningful necklace. When it comes to customization, you can select the font style of your preference since there are many options available. The best part is that this necklace is available in many different materials, letting you buy the one that suits your best friend the most. Amazing necklace option, no?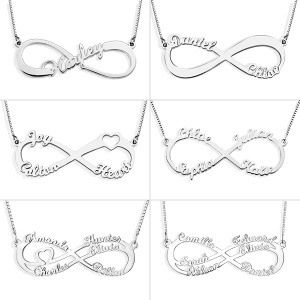 Takeaway:
Roaming over the internet in search of unique best friend necklaces? We're glad to tell you that your search is over. In this article, we have shortlisted some of the most unique necklaces specifically designed to be a potential gift for best friends. The entirely customizable self and multiple material & color options make these necklaces a must-have. You can find all of them and more on GetNameNecklace. It's an online store that sells customized jewelry, all sorts of gift options, and much more so that you do not have to check out multiple stores to get what you need. Great quality, aesthetic designs, and amazing prices make this store stand out among the rest.