A New Approach Breathes Life Back Into a Classic Look
A staple piece in any jewelry collection, the monogram necklace is a traditional and classy accompaniment to any outfit. However, this classic piece has long been viewed as no longer trendy and certainly not in style.Produced in bulk by a sometimes clueless jewelry industry the monogram necklace was a style waiting to be rediscovered, reimagined and rebranded. You no longer need your mother's necklace; new crafting styles and materials are breathing life back into this classic look.
Jewelry design has a strong personality. In the past, people only wore jewelry to show off their wealth and symbolize money and power. But nowadays people wear jewelry to express themselves, elegant, hip hop, rebellious, free...
The traditional jewelry design materials are only precious stones and precious metals, but now the jewelry design style is more unique, in the exploration of new materials, such as wood, leather, plastic...
wood
Wood is gentle and moving, can bring people a sense of security, give a person close feeling.
paper
Paper gives the impression of being thin, weak and profound, which is not only made into books, but also made into jewelry.
plastic
As a modern product, plastic is often used to make cheap products due to its high mass production and popularity, which makes it hard to think of with jewelry design. But plastic's plasticity is still fascinating, and the rise of 3D printing and parameterization has brought it to the forefront of jewelry design.
leather
The use of leather in jewelry design may have some punk flavor, rough style is also very impressive.
cloth
The unique texture of cloth art can also shape a very colorful jewelry, cloth art can be combined with weaving, layering and other design methods to make a rich and orderly jewelry design.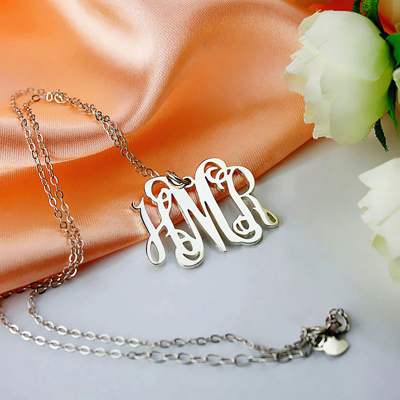 The proliferation of 3D printing has brought the ability to move away from the fancy font that is associated with monogramming jewelry and we are seeing a new look to this necklace. Block letters, computer fonts and other imaginative lettering is renewing interest in the monogram necklace. Anything that can be envisioned on a computer screen can be created, and technology is making it easier for smaller businesses to get into the reimagining business. Driving the surge in popularity, small and amateur jewelers are also experimenting with using different materials not normally associated with the staid monogram necklace.
Not just content with silver and gold, the updated look includes materials such as 'rose' gold and acrylics. Now, instead of having a specific look that would accept the monogram necklace, you can have different necklaces for different looks. You can continue wearing a traditional necklace with classy, formal clothes but pair an acrylic, modern necklace with jeans and blouse to add a bit of class to a casual outfit.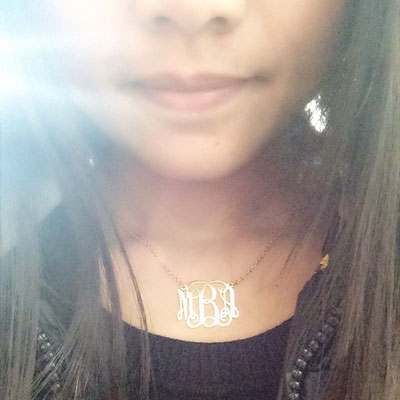 By expanding the choices that consumers have, whether through material choice or style, jewelers are making this piece more accessible and desirable to a much wider audience. With choices that make this necklace formal or casual, the utility of the monogram necklace increases and breathes a much needed new life into this formerly overlooked necklace.
If you need more information, we are at your disposal.http://www.getnamenecklace.com/
If You would like to contact us please click here: http://www.getnamenecklace.com/Contact-us